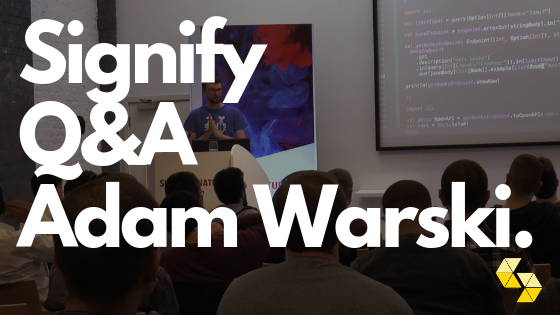 We were lucky enough at Scala in the City to have the CTO of SoftwareMill, Adam Warski head over to London especially for us.
After giving us all his Scala knowledge (if you missed his talk, check it out here) we sat down with him to find out a bit more Adam himself!
SoftwareMill is a custom software development company Co-Founded by both Adam Warski and Tomasz Szymański. Adam has a big place in the Scala community and has been using Scala for 8 years now so we wanted to find out more about that experience and where the inspiration for SoftwareMill came from.
Check out what Adam had to say!
Conferences you can look forward to seeing Adam Warski at;
Don't forget to follow Adam on Twitter at @adamwarski
Are there any other programmers you would love us to interview? Let us know below!