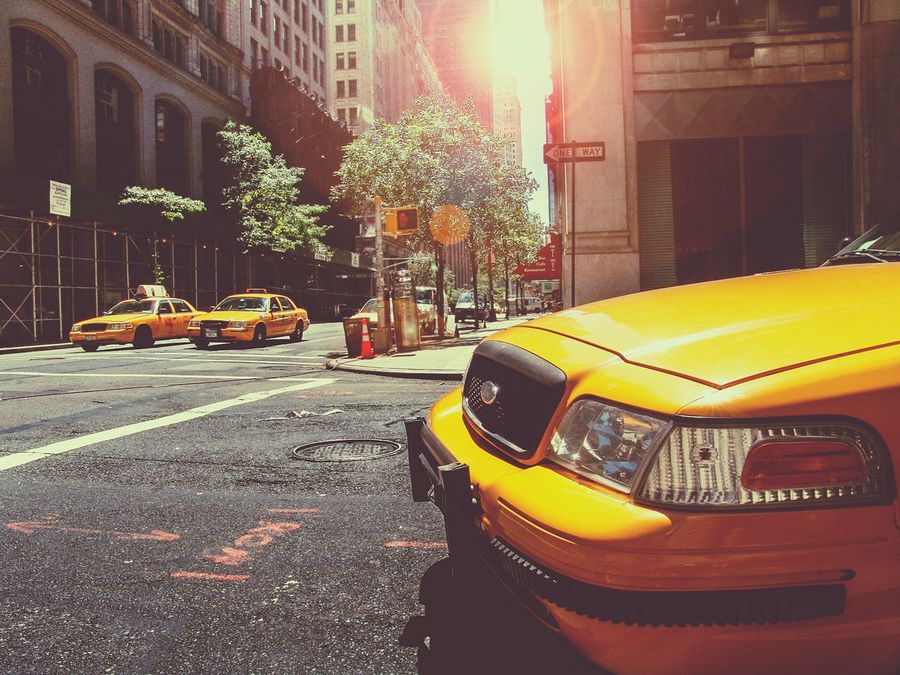 Signify are so excited to have a fully functioning USA Team who are dedicated to finding you amazing opportunities throughout the States, whether you're looking to start afresh in San Francisco or you're just craving a Chicago lifestyle!
So we thought it would be handy for you (and for us) to know some interesting facts about a few of the sensational locations that the incredible country of America has to offer. Like who would have thought that more than 800 languages are spoken in New York City?!
Let's start in San Francisco
San Francisco is situated in northern California and is known for it's famous and stunning fog. If you're looking for a location where the weather is not temperamental then this is the place for you, it does get milder during the winter, but lows don't usually drop below 8°C and with summer the reaching around 20°C you'll be comfortable all year round.
What makes this city unique?
Before it was officially named San Francisco, the city was called Yerba Buena which means "Good Herb" in Spanish and its original use was to be a trading post for ships visiting the Bay.
Is the thought of a flat city your worst nightmare? That's handy if you're thinking of heading to San Francisco as it is built on more than 50 hills, all of which are named such as Forest Hill, Holly Park Hill and Telegraph Hill.
New York City actually has a bigger population by 10 times than San Francisco and is twice as big in area so if you would prefer a lively city without too much of the busy, bustling of people, get your flight to San Fran booked!
San Francisco opportunities? Of course, we have lots!
Next stop Chicago
One of the largest cities in the U.S.A and if you're a foodie then you will know it's famous for the Chicago style pizza and hot dogs. Get ready to wrap up warm for the chilly Chicago winters, white Christmas's are definitely a benefit of living in this beautiful city but don't worry as when the summer comes it will be shining with sparkling temperatures reaching around 28°C. You really can have the best of both worlds in Chicago.
Not quite convinced this is the location for you?
It's got a lot of green! Chicago has 8,100 acres of green areas with 580 parks and 26 beaches, so you'll always have a space to escape to for some fresh air.
Batman fan? Did you know that Gotham City was largely based on Chicago and they even went to the extent of making the Gotham City license plates similar to Illinois plates so they would look the same while filming car chases in the city.
If you're ready for a road trip then Chicago is where you should start as this is where Route 66 begins, in Downtown Chicago.
Chicago can offer you all you want!
Head over to Washington D.C.
The Capital of America, Washington D.C. is filled with astounding, iconic buildings obviously including The White House where every President except one, George Washington, has lived. This city is full of history with a story around every corner so outside of your working hours you can make sure you'll be able to sharpen up on your American history.
Ready for some more knowledge?
Chicago is a very central location meaning that if you fancy nipping over to New York, Philadelphia or Baltimore for the weekend you can.
It's another amazing city for green areas! Along with the iconic buildings, you'll find an array of beautiful parks which allow you to step out of the busy city life into a quieter, more peaceful setting.
Want a new role in Washington D.C.?
Final stop is New York City
New York constitutes of five boroughs, each with their own culture and identity. Which makes New York City one of the most fascinating places to visit as you'll find various inspirations from food to art and languages. This is the ideal city to live if you are looking for fast-paced excitement where there will never be a boring moment.
Where is perfect for you in New York City?
As we mentioned with five different boroughs in New York you'll find somewhere suited to your personality;
Manhattan – this is what many people see as the centre of New York with all the famous locations such as Times Square adn Central Park.
Brooklyn – a hub for young professionals! Where you may find the cost of living in Manhattan high, you might just be able to manage Brooklyn and this is why many young professionals live here.
Queens – this borough is made up of an awesome diverse culture with people from all over the world living here. Meaning that you'll find every single type of international food you could want.
The Bronx – featuring pretty parks and golden beaches, it is the perfect place to explore without the crowds of people.
Staten Island – many compare this to like living in the suburbs with lovely houses and great views but you're still in the city!
Now find your perfect role
If you are looking for a role in the US then just give our team a shout. We know the thought of looking for a new job can be exhausting but the Signify team will make the process as smooth and simple as possible for you, finding you opportunities that are suited to what you want.