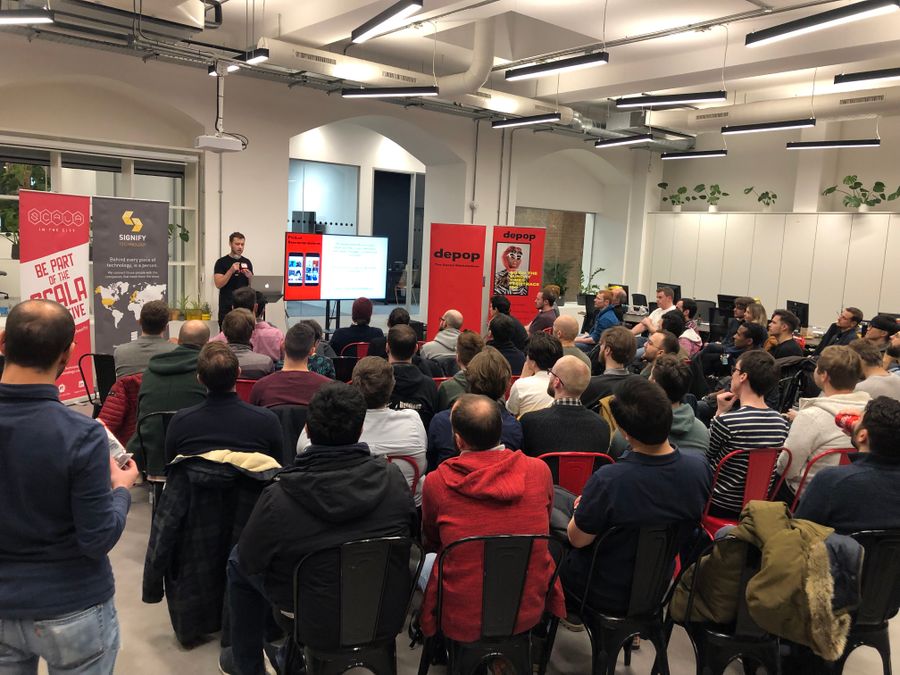 We hope you all enjoyed Scala in the City last night!
The Signify team are so thrilled to have Scala in the City back up and running for 2019 and we know that this year will bring another round of incredible meet-ups.
Thank you to Depop for hosting, it was amazing to hear a bit more about the tech side of the innovative app company from Lead Software Engineer, Robert Erdin and get a peek into their offices and the life at Depop.
Well done to our speakers John Cragg and Tamer Abdulradi, you guys gave awesome talks!
Don't worry if you didn't get the chance to come along, we will have the videos ready for you to view shortly.
---
Would you love to speak at one of our meet-ups? If you're looking to get more experience with speaking or you just love to talk about Scala then give us a shout, we would love to hear from you.
Scala in the City will continue on a monthly basis throughout the year so we have an abundance of opportunities to either host or speak. To be part of Scala in the City and welcome over 100 engineers into your office, reach out to us on shannon.lynch@signifytechnology.comand let's get you booked in!
---
While we wait for the videos to be ready for you to enjoy, check out the slides from John Cragg's talk below.
John Cragg, Software Developer at Depop
Testing Machine Learning Systems in Staging
Testing the qualitative performance of a ML model is a difficult task, usually only done by measuring fluctuations of key business metrics in production. In this session John will discuss his teams attempts to produce a deterministic test of algorithmic performance in Depop's staging environment for their product recommendation system.