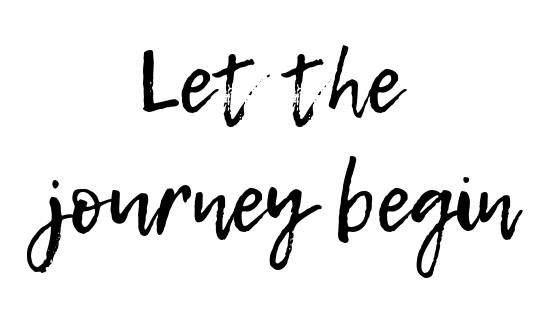 Thinking that you'll wait for the 'New Year, New Me' before starting a new job search? Well as your Signify Career Consultants we are here to advise you that there is a better option!
Most people have assumptions that December is the worst time to look for a role but that is not true, from experience we know that it can actually be one of the best times to find the perfect position for you. We have put together a few helpful notes for you on why you should start that search now and don't worry we know it can be daunting so we can help take the burden off of you and we will do all the hard work while you just concentrate on starting your Christmas shopping (or attending all the parties, whichever suits you best).
So why should I start searching now?
If you wait you might miss out on a spectacular role. Everyone is looking for a new job in January, that's a common fact so be ahead of the game and check out those opportunities now. Also, many people will discuss projects and plans for the new year towards the end of the current year so companies will know already know what positions they are looking to fill. Therefore, present yourself first and not only will you be the first candidate they have in their mind but you never know they might just start the hiring process for you now as it ticks off an item on their list!
The process can be quicker. Following on from the above point, often hiring managers will move the process along faster as they want to get it all finalised before the Christmas festivities begin.
When would be a better time to get to know your colleagues? During the festive season, everyone tends to unwind a bit, it all feels more social in the office and so it is the ideal time to get to know your team. Also, you can gain your space on the Christmas party where the whole company will have the chance to get together and chat, it is doubtful that you will be the only new person so it's a bit more a level playing field for you.
Make the transition easy. With the end of the year in sight, a lot of companies quieten down so less pressure is on to hit deadlines consequently this will be the easiest time of the year to transition and get up and running for January.
Set yourself up for a productive start to the New Year. If you acquire and confirm all the details regarding your new role now you can get started before the end of the year. This allows you to throw yourself fully into a new project in the new year and not feel like you have an unsettled start to the year.
Enjoy the festive season! Everyone wants to feel at ease over the Christmas break so we can imagine you want to as well. It's not fun to be worrying about going back to a job you aren't happy in or even whether you can get a new opportunity. Have it all organised now and then enjoy your time off with family and friends, recharge your batteries.
What made you think of looking for a new role now? You've made the first step by deciding in your head that you're ready for something fresh so why prolong that thought? We are most productive when we decide on something and just get it done so why not get in touch with us and we can get things moving for you otherwise it will just be a niggle in your head for another month.
Take the time to improve your skills. If the new opportunity you have gained uses a new technology or even the technology you are currently working on, you could use your time off to read up on new advances within the tech stack or take an online class, this will only be of benefit to you and make you a more valuable employee. If you have accepted the offer and signed the contract then keep calm and keep on learning!
So relax into that new role...
According to Business Insider UK 'at this point (December) many employers have anticipated their needs, and with their budgets set, they've already begun the search for candidates so they can hit the ground running in the New Year.' (https://read.bi/1NtbceM), so we aren't just making it up, it's all true! Also, don't think it has to take months to pick up a new job, we have had candidates where they have gained an offer and are in the new job within a week or so, a job hunt doesn't have to be hard work.
Now that you've decided the search starts now, have a read of our guide on how to ace that interview!
Are you enjoying these helpful guides and tips? Let us know what you want to hear about, just email us at info@signifytechnology.com