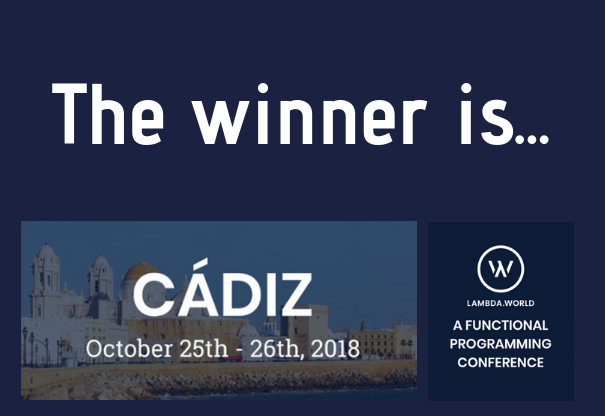 We are excited to announce the winner of our Lambda World competition winner, congratulations to Kajetan Maliszewski!
---
This is Signify's second year at Lambda World and we wanted to give back to the community and offer the chance for one of you to join us in visiting the beautiful city of Cadiz and attending one of the largest Functional Programming events in Europe, organised by 47 Degrees and the Scala and Java communities of Spain.
The competition began at the end of August and the rules on entering were that each entrant had to sign up to our Signify platform, which we are pleased to say we had lots of entries but unfortunately we can't give you all tickets, as much as we would like to! Emma, we hope you're looking forward to joining us in jetting off to Cadiz.
Lambda World takes place on 25th and 26th October and there will be so many amazing speakers from Luka Jacobowitz to Eric Torreborre as well as this there will be workshops throughout the conference.
You might have missed out on the competition but don't forget you can still get your tickets to Lambda World, book them here.