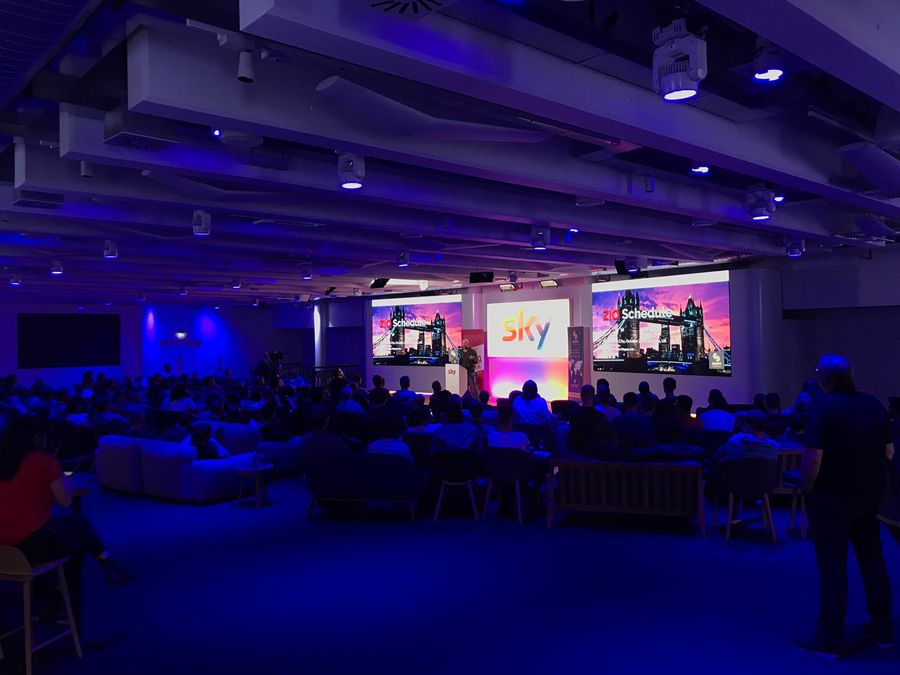 Wow! What an evening, thank you so much to everyone who made the journey out to the Sky Offices on Thursday night, we are still so amazed by not only how incredible the offices are but how great both of our speakers were. We are thrilled that we could offer you all the opportunity to see where the team at Sky spend their days, with a cinema room and on-site bar we definitely would be happy to go to work there every day. So thank you to our hosts Sky and we hope you all enjoyed this month's Scala in the City, certainly one to remember!
Thank you to Lawrence Carvalho, Senior Software Engineer at Sky, it was amazing to get a little insight into the way Sky work. Thank you also to John de Goes for making his way over to London to give us an exclusive talk, we are still so excited that we could bring such an incredible Scala inspiration to Scala in the City.
If you, unfortunately, didn't manage to make it out to Sky then stay posted for the videos of the talks. Whilst you wait, check out the slides from each presentation below.
Next month we will be hosting at Monzo Bank! Watch this space for further information.
Combining Refined Types with Type Class Derivation in Scala by Lawrence Caravalho
ZIO Schedule: Conquering Flakiness and Recurrence with Pure Functional Programming by John De Goes
If you think you might be interested in being a speaker or hosting one of our next meetups just give us a shout at info@signifytechnology.com.
Organisers @Signify_Tech
Follow us at @Scalainthecity