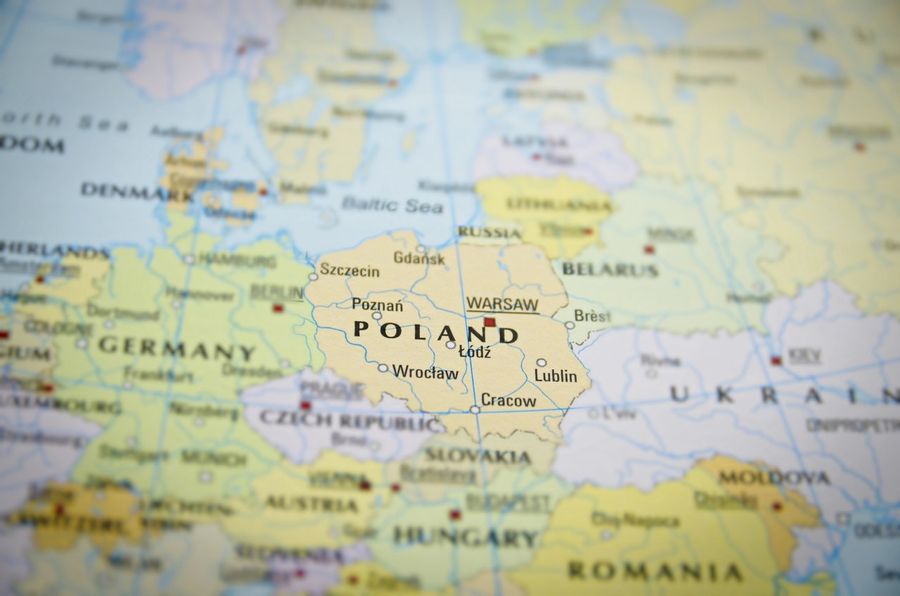 Tapad Engineering recently attended the Scalawave conference in Poland, if you didn't manage to make it then don't worry as you can catch up on all you need to know here in this Tapad Takeaways on the conference.
'Last week we had the pleasure of visiting the historic city of Gdańsk to attend the third edition of Scalawave, where Scala enthusiasts from the Baltic Region and beyond gather to share their stories and expertise in Scala. Tapad had a strong presence at the conference by being one of the sponsors and having team members attend from both our Oslo and NYC offices. Here are some of our takeaways from the workshops and the conference:
Jostein Gogstad (left), Ingar Abrahamsen, Paweł Cejrowski and Meri Jebirashvili (right) tending Tapad booth
The team attended John Pretty's workshop on Advances Type Mechanics, which covered the theory on type systems in general with practical examples from Scala's type system. We made a compiler verified DSL with no macros, only types, that was pretty impressive.
The workshop on understanding key differences between the Scalac and Dotty type systems gave good insight into how to understand and test (using implicitly) various types.
Throughout the different talks, we also discovered multiple open source tools and libraries, including Ammonite, Mill, Zio, and Orkestra.
The team was also introduced to the alternative build tool, Fury, which will help solve some of the SBT pain points.
Our engineers who are new to Scala also discovered some of the benefits of using Scala vs Java.
We ended our weekend by participating in Scala Spree and added a new feature to Chimney.
We found everyone in the Scala community very easy to talk to and everyone, including the presenters, were extremely approachable and very open to sharing their knowledge.
Scalac did a great job of organizing the event. We had a great time exploring the city of Gdańsk, networking with fellow Scala enthusiasts, and enjoying delicious Polish food and beer.
Please follow us on social media (@TapadEng) to stay connected and visit our website to learn more about career opportunities at Tapad.
The Team, Kewei Shang (left), Paweł Cejrowski(center) and Meri Jebirashvili (right) spreading the word on Tapad during the Scalawave conference
This article was written by and posted originally on Tapad Engineering.