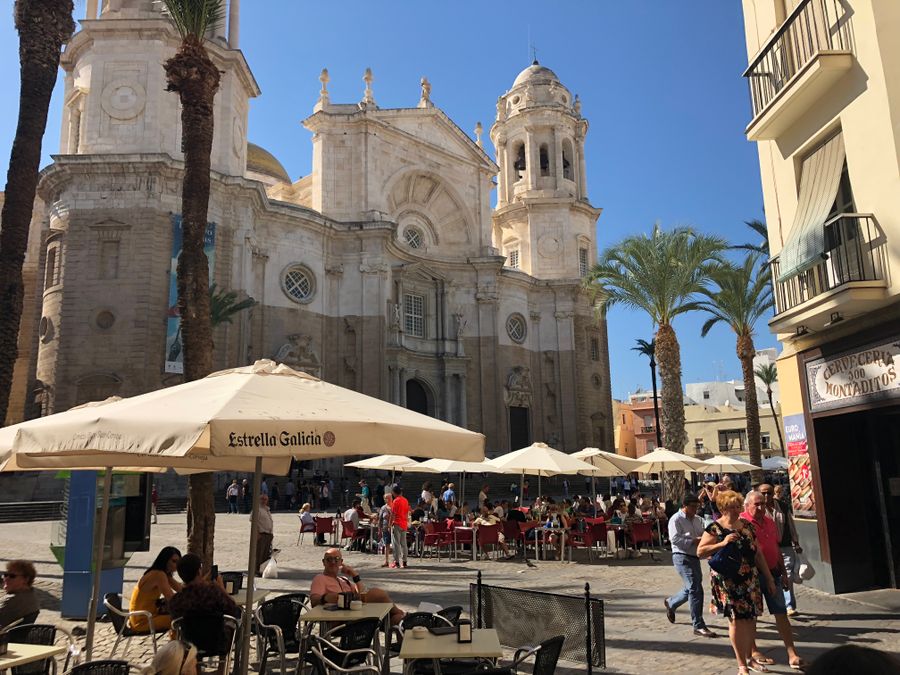 The Signify team are back from Lambda World in Cádiz and we had the most incredible experience!
Signify were proud Gold sponsors for the second year running so we were excited to be back again. However, as Marketing Manager, this was my first time at a conference and I can honestly say it exceeded all expectations so with this in mind, check out my takeaway from Lambda World 2018 as a first-time conference attendee.
Cadiz is a beautiful city and makes the perfect setting for Lambda World with its stunning buildings, beaches and traditional Spanish culture. It was amazing to experience the city outside of the conference and it made the event that bit more exciting.
Lambda World creates an amazing opportunity for those who are passionate about programming to meet and see talks from some of the key members of the Functional Programming community such as Luka Jacobwitz, Daniel Westheide and Pawel Szulc. With so many great workshops and speakers, there was no shortage of learning opportunities. Throughout both days of the conference, it was amazing to meet all the passionate Developers and be part of the excitement of the conference, it was great to see such a strong community sharing their knowledge and helping others to improve on their skills with workshops and discussions. On the first day, we were all set up ready to go with our Signify swag from T-shirts to sweets. We had lots of great conversations and it was lovely to chat to those in the community who we have all spoken to before but not yet had the chance to meet such as our Consultant Mitchell having the chance to meet the first Developer he placed.
Being sponsors and attendees we have the pleasure of attending both the Speakers Dinner which took place at a stunning restaurant where the team at 47 Degrees treated us to an amazing evening of flamenco dancing and dinner and the Closing Party. The Closing Party again exceeded all expectations with a Rock Band, food trucks and bar, it was definitely a party that none of us will be forgetting anytime soon.
The 47 Degrees team did an incredible job of organising such an exciting and informative event. We are so grateful to have been part of it for the second year running and we already can't wait til next year.
Stay posted for all the talks!