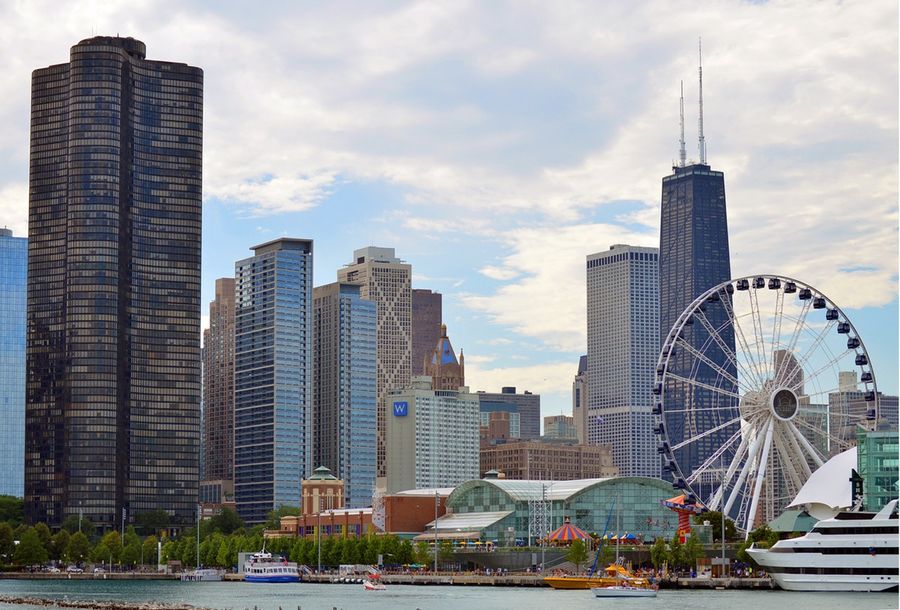 Why not create a new city life full of excitement in Chicago? Chicago has something to offer everyone from floating fine dining to experiencing the diverse art at Millennium Park Campus it will not disappoint you in any way and you can fill your summers with incredible festivals and your winters with cosy cafes. As soon as you arrive you will want to immerse yourself in the culture and feel straight at home so don't wait about to live like a local in Chicago and check out these top things to discover in the Emerald City as well as some helpful knowledge on settling in.
Why is Chicago called the Emerald City?
Chicago has gained itself the name of the 'Emerald City' through the immerse green areas in the city throughout the year. You can guarantee to always be cheered up when you see the delightful sight of the jewel green grass.
Why should you live in Chicago?
There are so many reasons for the question but we thought we would narrow it just to just a few for you, don't worry you'll find out all the other reasons when you get there!
Love pizza? Chicago invented the deep-dish pizza so you can be sure to find some of the best in this city.
Celebrations all the time! Chicago's Navy Pier has an impressive calendar of fireworks celebrations throughout the year, it is doubtful that a month will go by without seeing the sky filled with colours.
Is city life getting a bit much? On your day off head to one of the beautiful beaches in Chicago, from Ohio Street Beach to Oak Street Beach you will not be stuck for somewhere to relax and enjoy the sea breeze.
So what should I go and see?
Image credit som.com
Millennium Park
As mentioned above you don't want to miss out on the inspiring art in one of the most popular gathering spots in the city. Offering free concerts and festivals there is always an activity to take up your afternoon and don't miss when the contemporary artists get the opportunity to display their work at pop-up exhibitions throughout the summer months.
Image credit localwiki.org
Navy Pier
An impressive 3,300-foot-long pier, this is one of the city's famous landmarks. Don't be fooled into thinking this is your standard pier, there is a range of reasons why you will want to spend your day there such as the Chicago Shakespeare Theater which is a beautiful building with an amazing schedule so make sure to check it out. There is also Crystal Gardens which is a six-story atrium filled with botanical gardens including palms trees and fountains. So maybe you'll need more than a day there.
Image credit som.com
Skydeck Chicago
If you're a bit of a thrill seeker then this is one for you, for those who get dizzy at the top of the stairs you might want to stay away. Enjoy a full 360-degree view of the city from 1,353 feet up, with glass balconies this is a spectacular experience which you will not forget and who can say they have seen Chicago when they haven't really seen all of Chicago!
What's it actually like to live in Chicago?
There are amazing opportunities. When looking for a new role Chicago is the place you want to be. You will find a great new opportunity around each corner as there is an ever-growing building of young tech companies and well-established companies to work for making it a great place to network and meet new people within the industry as well as progressing in your career path.
Rent is cheaper than you would think. Considering it is such an amazing city with so many opportunities the cost of living is not going to break the bank and you will still be able to enjoy the delights of the city while paying your rent.
Think Chicago might be the city for you? Check out this amazing opportunity for Software Engineers.
​