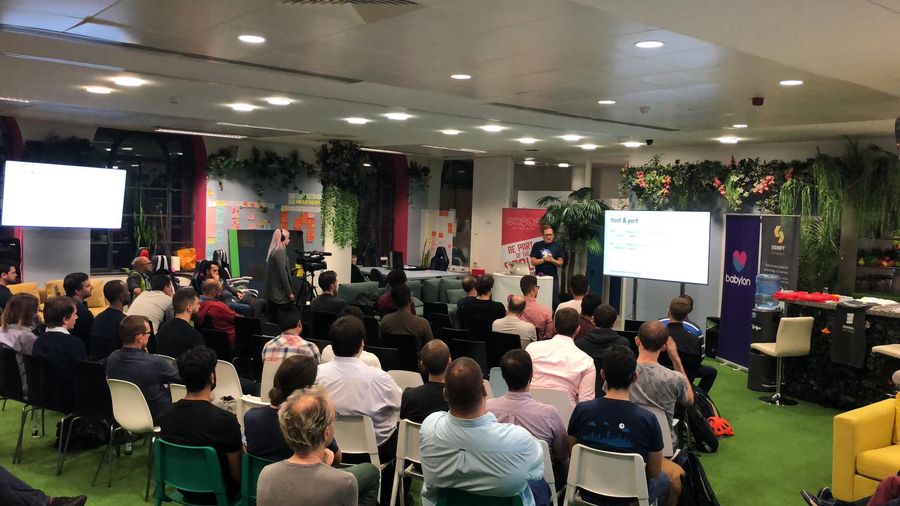 Thank you to everyone who came along to Scala in the City at Babylon Health last night! We hope you all enjoyed the talks, pizza and beer and a chance to see the amazing Babylon Health offices. It's great to see so many familiar faces, as well as some new ones. and we really appreciate your support in giving up your evening to come along. We love organising Scala in the City so it's great to see you all being part of it and enjoying the talks.
We do want to make sure you are getting the most out of Scala in the City therefore if you could spare a few moments to let us know your feedback that would be great.
Thanks again to our hosts Babylon Health you guys have incredible offices and it was great to hear from CEO Mark Tsimelzon and Babylon Health Software Engineer Greg McKay on all the exciting projects they are working on.
Paweł Szulc your talk was awesome and thank you for flying over to London especially for Scala in the City, we were so thrilled to have you there!
If you, unfortunately, didn't get the chance to come along then don't worry as we will have the videos ready for you to watch in the next few days so watch this space. In the meantime check out Paweł's slides on his presentation below.
Paweł Szulc - Trip with Monads
This talk is about a journey: from imperative code to purely functional one. It starts with a program written in imperative style. Its weak spots can be quickly recognized: lack of robustness, testability and maintainability. We seek our salvation in the functional paradigm, but the road to enlightenment, has many dangerous and deceivable dead-ends. The quest has a happy ending, as we reach code that is performant, testable, readable and maintainable. Keep in mind however that knowledge comes from experience. As once someone wise said "Its the not the Destination, it's the Journey." Though it is not a live coding session, it will sure feel like it. Code is written in Scala, parental guidance is advised.
If you think you might be interested in being a speaker or hosting one of our next meetups just give us a shout at info@signifytechnology.com.
Organisers @Signify_Tech
Follow us at @Scalainthecity