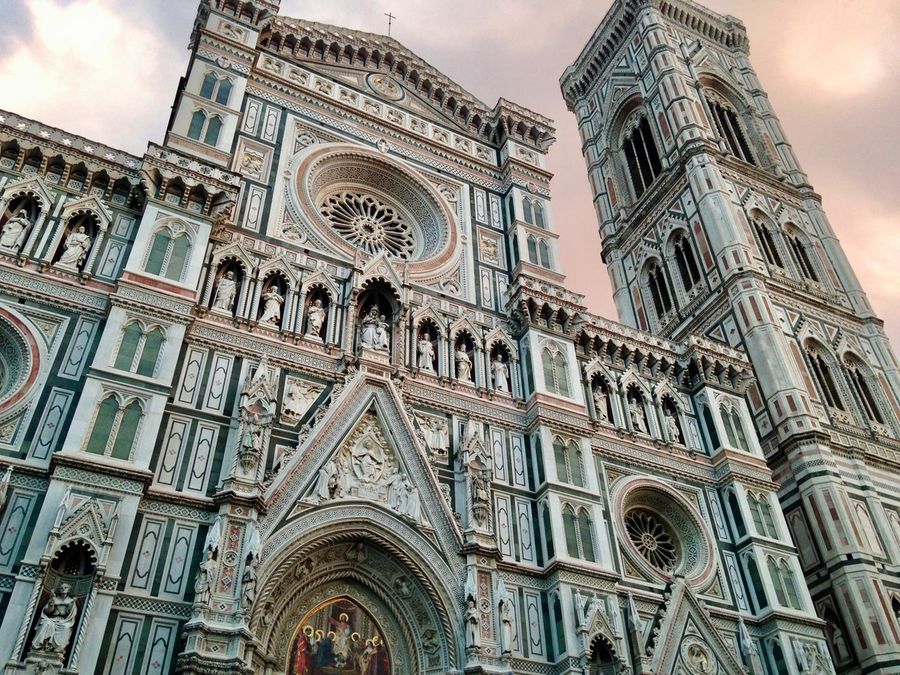 We are really excited to be jetting off to the beautiful city of Florence this September. Scala Italy 2018 will mark the fourth year of the Italian conference on Scala and related technologies, there will be two days filled with amazing speakers from around the world helping all expend their Scala knowledge and it is a great chance for networking.
We can't wait to hear the talks and meet you all but we are also looking forward to doing a bit of sight seeing whilst we're there! Therefore, we have put together our Florence musts sees that we are looking to tick off before we sadly board the plane home. What are you looking forward to seeing or doing?
Photo by Matteo Vistocco on Unsplash
Piazzale Michelangelo
Looking to soak up the sights of the city? Head up to the Piazzale Michelangelo square where you will find a stunning panoramic view of Florence. It is one of the famous viewpoints in Florence and not to be missed, day or night you are sure to see a breath-taking picture opportunity, there are also many buskers and stalls to enjoy.
Photo by Jeff Ackley on Unsplash
Browse boutiques on the Ponte Vecchio
If you're looking to do a bit of shopping to fill up your suitcase then don't miss the opportunity to visit Ponte Vecchio where you will find an array of boutiques filled with trinkets and treasures. Or if shopping isn't quite your thing then you can just appreciate the history of the Bridge. The Ponte Vecchio joins the centre of city with the district of Oltrarno on the south bank of the river Arno and is one of the great icons of the city. Re-built and finished in 1350 after a flood it is now one of the most popular shopping locations in Florence.
The Duomo
You may have seen many postcard pictures featuring the landmark red dome of the Duomo, so make sure you give yourself the chance to see it on your visit to truly appreciate it. The Duomo (Florence Cathedral) is a beautiful building and another place to get a stunning view of the city. Built over six centuries you will find the most amazing designs and artwork to be found, not only from the inside but also the architecture of the Cathedral is memorable.
Photo by Nick Fewings on Unsplash
Visit the studio of Florence's famous street artist
Famously known throughout the city for his contemporary and fascinating street art, artist Clet Abraham is a household name in Florence and you can visit his studio and see his artwork first hand. If you're on your way up to Piazzale Michelangelo make sure you stop by and enjoy his colourful work.
If you're counting down the days until Scala Italy then why not check out some of the talks from last year, here are two from Jon Pretty and Mirco Dotta which if you haven't seen, you need to watch.