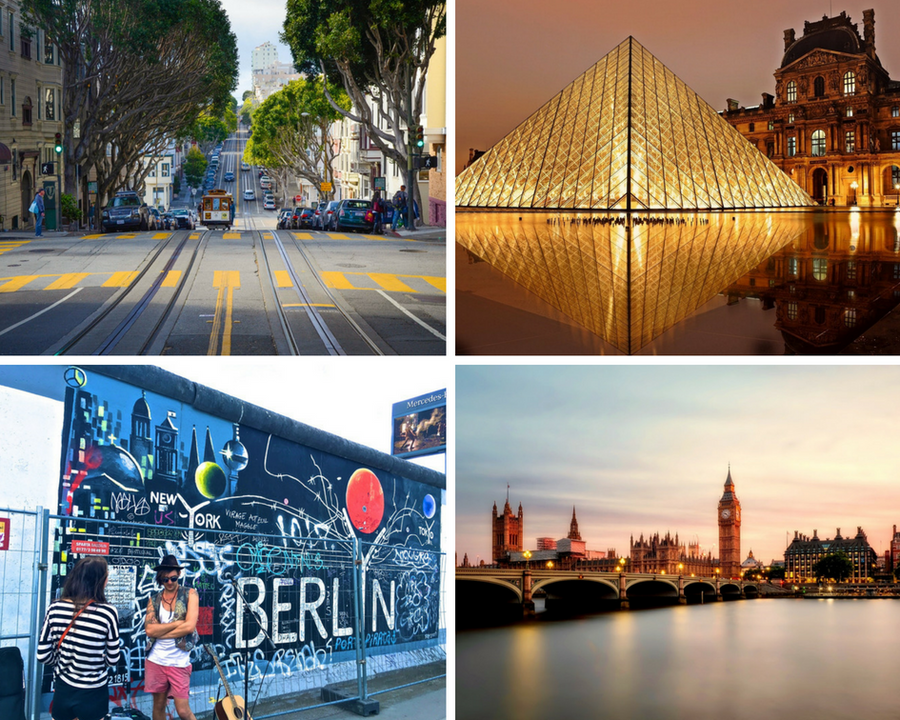 At Signify we operate across 17 different countries globally and we love to travel and attend conferences and see the sights of these amazing places. That's why we know how important it is when looking for a new role, if you are relocating or even staying in the same place, that you love where you live.
So we thought we would have a look at which are the most popular locations when people are looking for a their new career opportunity and we have narrowed it down to the top six. Have a look below to see which cities made the top ranks. What would be your top pick?
London
London was the most popular location of searches on our website. London is filled with job roles in various industries and with so many other things to do in the city it is no wonder it made top position.
If you make the move to London then make sure to take advantage of the free exhibitions, festivals and museums throughout the city. London offers a chance to experience different cultures, history and much more so make the most of the city and enjoy all you can.
A few of our current London roles;
Berlin
Berlin follows close second in the top searches and with global companies such as Zalando, Amazon and Google with offices in the city it is definitely a desired working location.
Think you might be ready for Berlin? Make sure you take the chance to scale the Fernsehturm (Berlin TV Tower) to see the best and most amazing sights of the city. They also have an authentic Berlin meal so you can really make sure you experience it all.
A few of our current Berlin roles;
San Francisco
The San Francisco Bay Area has the largest number of tech companies in the US so it is filled with job opportunities which makes it a great place to further your tech career.
If you enjoy a picturesque view then make sure you take advantage of the sights of San Francisco with the incredible Golden Gate Bridge and rolling fog you will be amazed that it will gets boring to see.
A few of our current San Francisco roles;
Paris
There is no doubt that Paris is a beautiful city so we can understand why it made the top six searched for cities to work in on our website. Paris is great is you're looking for the perfect work-life balance with many employees benefitting from 5 weeks holiday per year so even if you are relocating you can ensure you have time to visit home whenever needed.
A few of our current Paris roles;
These might be the top searched for locations however we have roles available in many more beautiful cities, check them out here.

Stats from signifytechnology.com and correct on 3/8/18