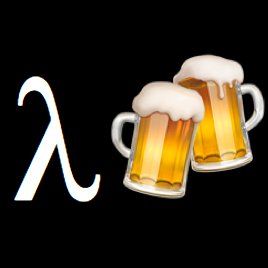 We are proud to be sponsors of LambdAle which takes place on 1st September 2018. LambdAle is a Functional Programming conference in London in a pub so you really can enjoy two of your favourite things, Functional Programming and Ale!
LamdbAle conference welcomes Functional Programmers of all levels from beginners to expert, the aim is to bring people together to learn in a relaxing and welcoming environment. Throughout the one day event you will be treated to 11 half-hour talks from speakers such as Oskar Wickström, Paweł Szulc and Krzysztof Ciesielski as well as a Functional Programming inspired pub quiz to finish.
To make sure you don't miss out book your ticket now and reserve your space here.
So if you write, or aspire to write, functional programs in Clojure, Elm, Erlang, F#, Haskell, Java, JavaScript, Kotlin, Python, PureScript, Scala, Scheme or any other language, head along and join them!
Check out more details on the conference here and don't forget to follow them on Twitter to stay up to date.