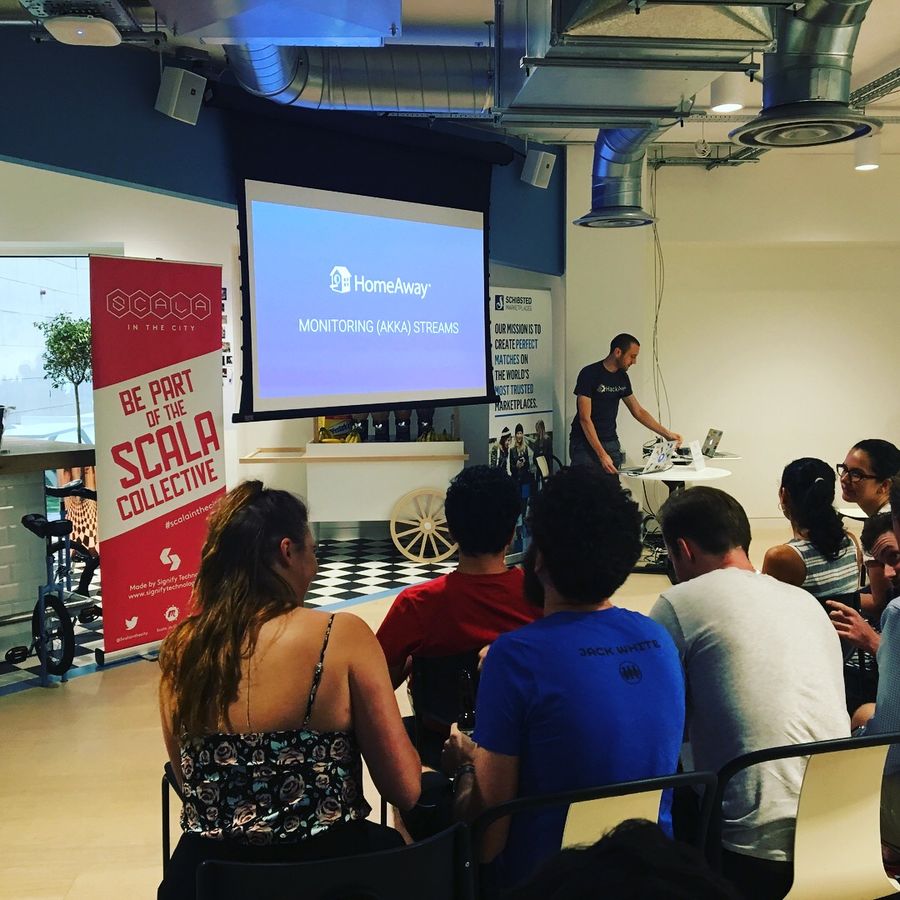 Thank you to everyone who came along to our sixth Scala in the City last night. Despite the warm weather it was a great meet-up and thank you to Schibsted for hosting the event. We hope you enjoyed the talks given by our inspiring speakers Jon Pretty and Stefano Bonetti and the Signify team really appreciate you giving up your time to support Scala in the City.
We are working hard to create an event everyone can enjoy and ultimately learn at so your feedback is also very important to us, let us know in the comments section below your thoughts on the evening!
The videos from both the talks will be shared in the next few days but in the meantime check out Stefano Bonetti's slides on 'Monitoring Akka Streams' below.