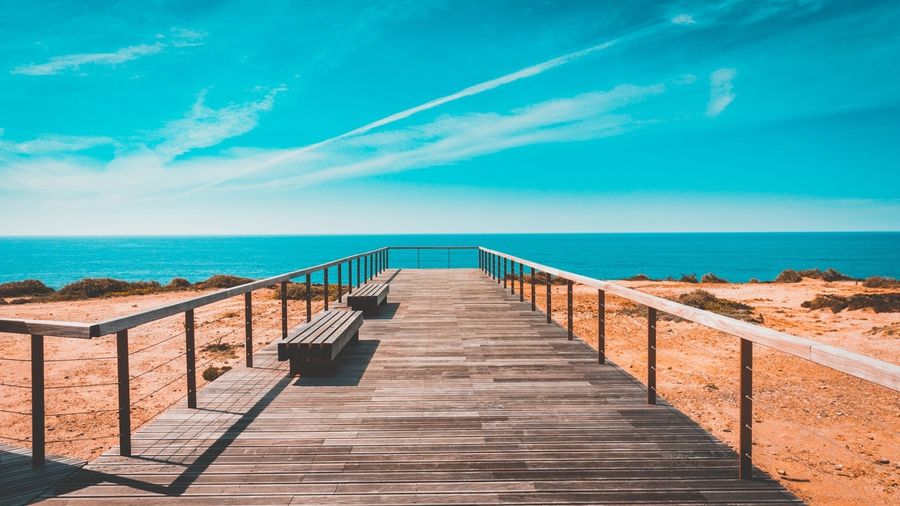 Looking for a new destination to call home? Check out this list of the top 10 countries to live and work in this year by Founder and CEO of Jobbatical, Karoli Hindriks.
'Working abroad has always been a popular choice for many people around the world, and as part of their New Year resolutions, many individuals will be thinking about leaving everything behind and embarking on to new pastures. But what exactly would make people want to leave home and work abroad? There are many significant motivations for doing so; from working in a niche market that only specific countries can accommodate, to simply pursuing a fresh start, or exploring opportunities with the best talent in a given field.
Having already helped job seekers relocate to organisations from across Europe, Asia Pacific and the Americas, Jobbatical shares list of top 10 countries from around the world that are making the greatest efforts to improve the lives of their inhabitants. The list of countries provided below have become desirable places to live for those looking to bring a positive impact into their lives, the economy and future in the next decade.
1. Portugal
Since unveiling a €200 million fund for start-ups and foreign companies that relocate to the country, Portugal has quickly become one of the most vibrant start-up ecosystems in Europe. The Portuguese government has also recently announced a 'start-up visa' to attract entrepreneurs from outside the EU, encouraging them to relocate to Portugal with the promise of a resident visa.
2. Estonia
Thanks to the ease of immigration for foreign specialists, Estonia has become one of the best countries to relocate to for skilled workers. In fact, for workers looking to join start-ups and who are relocating from countries that do not require a visa, a work permit can be granted within 24 hours of digitally signing a contract with an Estonian company. This is testament to Estonia's commitment to attracting the best talent and its booming tech scene, as the country now boasts an estimated 350 start-ups, making high-tech industries account for 15% of Estonia's Total GDP.
3. Denmark
Consistently rated as one of the happiest countries in the world, Denmark has made it easy for foreign specialists to join a skilled – and cheerful - workforce. Certified employers can actually secure a four-year visa for new hires within the space of two weeks using a fast track system, leapfrogging the normal processing time of two months.
4. Finland
The Finnish government allows specialist employees from visa-free countries to work in Finland for up to three months without the need of a residential permit, even providing a streamlined process for residence applications for those looking to stay for longer. In fact, the government has set up Come2Fi, an organisation that helps people through the process of relocating to the country. A recent survey by Helsinki Region Chamber of Commerce highlighted that 59% of companies surveyed, have hired multicultural employees in the past, which is a great example of the country's open and inclusive culture.
5. Malaysia
Malaysia's capital, Kuala Lumpur, has been listed as the second best location for Internet start-ups, thanks to its multiracial and multicultural diversity. The immigration process for foreign specialist employees is fairly straightforward and generally takes two to four weeks to issue an employment visa.
6. Sweden
With a population of 10 million and GDP of $511 billion, Sweden is a high-tax, high-spend country that encourages its companies to give generous benefits and vacation time to employees. Similar to other countries on this list, Sweden has a fast track visa process that grants work permits quickly, allowing prospective employees to receive a visa in one month, instead of the usual six to twelve.
7. Singapore
Due to a strong technology ecosystem, excellent healthcare quality and high investment, it's no surprise that Singapore was named the best start-up city in 2017 by Nestpick. While many South-Asian countries struggle to recruit engineers, Singapore continues to attract a cohort of young and proficient software developers.
8. Colombia
The Colombian government plans on giving out some $12 million to entrepreneurs across Colombia, in order to support them in setting up their own businesses. With the right investment, regulation and - of course – talent, the country could find itself in pole position to become Latin America's first technology powerhouse.
9. Germany
Over the years Berlin has been consistently rated as one of the best start-up hubs in the world. Now, the city's traditional rival has started to close the gap, with Munich joining the German capital in the top 11 European start-up cities according to the European Digital City index. Fortunately for both, the immigration process is simple and inexpensive, although a university degree is a requirement in order to work in Germany.
10. Japan
The combination of serene nature, rich cultural heritage and cutting-edge technology makes Japan an exciting destination to start a new chapter. For those looking to relocate to the island nation, the immigration process to move over to Japan is surprisingly simple. After an employer has submitted a work permit application, the approval process only takes 2-4 weeks. Once completed, employees can apply for a residential visa at the nearest Japanese embassy - which generally takes a further three business days to be issued.'
This article was written by Karoli Hindriks and originally posted on www.recruitment-international.co.uk/blog
Have a look at the current available opportunities we have in some of these top 10 countries here.