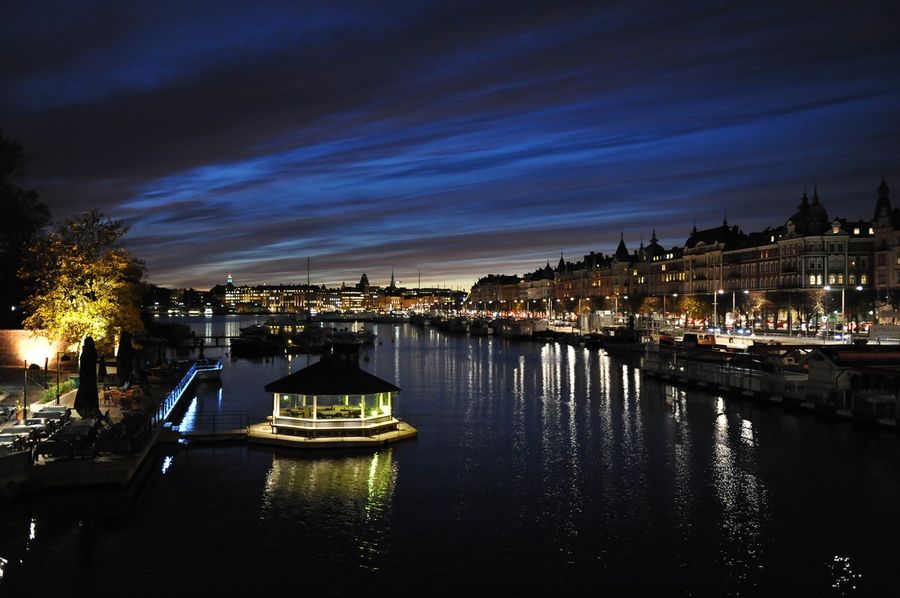 Are you thinking about making the move to Stockholm? We always have great opportunities available and with it being such an amazing city you will not regret making the decision to set off for the City. Therefore, to help you make that thought become a reality we have put together a list of reasons why Stockholm should be somewhere you can call home.
Why you should make the move
Stockholm encompasses 14 islands and has more than 50 bridges so there is always a new place to explore.
If you love a beach then you're in luck as Stockholm has 96 beaches so are never far from the glistening water.
You get the best of both worlds. Stockholm is very lucky that it gets the most beautiful snowy weathers but also when it comes around to summer you will see the sun shining with temperatures up to 24°C (75.2 Fahrenheit). Although do be prepared for the short winter days although the great summers definitely outweighs those.
Lots of open spaces adorn the city, with many parks, nature reserves and of course the beaches. So you're weekends will most likely be taken up with enjoying all the outdoors has to offer.
Working culture in Stockholm
Work life balance is the way of life in Stockholm, with Sweden as a country being very family orientated it means that work-places encourage this to be the main focus for their workers and majority of people get more than five weeks off per year. Also you may notice that once the clock hits the end of the day many of your colleagues will be heading home instead of staying late, in Sweden it is considered only appropriate to work late if necessary so make the most of your working day and then go and enjoy your evenings. If you do not already know the Swedish language then try and pick up on words and learn as much as you can, it will prove to be of benefit when both in the office and socialising outside of work.
Image credit www.growinternationals.com
What to do whilst you're there
Visit the city's greenest island – Djurgården is a green and tranquil island which many of the locals enjoy visiting. You can reach this part of the city by bus, tram, ferry or if your luck with the weather then walk along Strandvägen.
Step back in time – Visit the told town of Stockholm which dates back to 1200's. The town is filled with beautiful cafes and restaurants so it definitely deserves a day trip.
The Ericsson Globe – This is the worlds largest spherical building where you can visit the SkyView which goes along the top of the building and see the most amazing views over the city.
Grab a vintage treasure – If your style is more on the vintage edge then head out to Södermalm where you can search the various stores for stunning vintage finds.
Stockholm is a beautiful city and if you think it might be the place for you then check out our current availabilities opportunities.
Have you ever been to Stockholm?