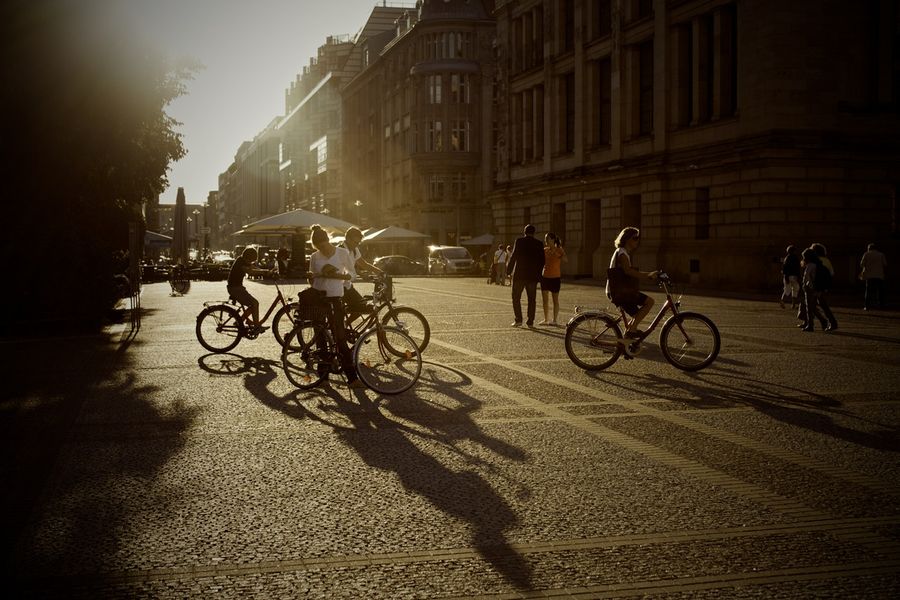 Have you just accepted your dream role in a new city? Or do you just fancy a change in scenery? Whatever your reasons we know it is important to make sure this is the right choice for you and we have you covered! Check out our handy guide on moving, whether that's a new city or new country we will have you prepared.
Moving checklist
Visa requirement - This is an important one to remember. Some countries require a Visa before you can make the move, this can vary from which country you are moving from so be sure to find out well in advance of your decision.
Check the cost of living - Ensure that your role will pay enough to cover your living costs, make a list of each monthly payment you currently have and a list of what this would cost in the new destination once you have added it up you can then have more of an accurate idea of whether it is possible.
Research where to live - This may sound simple however it can be easy to get caught up in finding the prettiest house. Look at the distance from work and other amenities, if you are currently used to walking down the road to your local supermarket don't give yourself too much of a shock and set up home where the nearest shop is a 10 minute drive away. If you have a family research the best schools and places which will benefit them such as parks and after school clubs.
How will you get from A to B - If you know you will be jumping in the car everyday you have this one a bit easier but if you will have to include public transport make sure you know the route and which mode of transport it would include. Be realistic if it is seeming that you will have to get 2 buses and a train, will you really enjoy doing this each day? Also don't forget to build this into your living costs.
A new language - Although it may not be a priority, think about whether you are willing to attempt to learn a new language as this can really make either a negative or positive effect on your new living situation from meeting the locals to your workplace. It can be difficult enough moving home let alone a complete lifestyle change so decide if you are committed enough before you make final plans.
Making the move - If you are moving with a significant other or family consider the upheavel for them and make plans together how it would benefit each of you. It can be the best choice to make but think about the lifestyle change for each person including new schools and workplaces. Also look the costs of the actual move, how will your items require transportation? Check how long it will take for them to be transported and the security of it.
Once you start putting plans into action you will come across other things which will need checked off your list but this should help you make the initial decision.
Helpful resources
Even if you have planned every aspect of your move here is a few helpful resources just to make sure you have checked off every last thing needed.
Expatarrivals.com - This is a great website to research new locations, it tells you about the working culture, schools and local living.
Moveabroadnow.com - Another helpful website which allows you to research all you need for a new country or city.
Comparemymove.com - Check how much it will cost you to transport all of your possesions and compare each company on costs.
Aroundmeapp.com - This app finds local services and destinations for your location.
Sky Scanner - Looking for flights to your new home? Sky Scanner includes all airline flights and will help you find the cheapest option.
Meetup.com - If you are moving alone or even if you just want to ensure you make the most of your move. Meet Up will allow you to search events in your local area.
Skype - Don't feel you will have to miss your loved ones, sign up to Skype and keep in contact as much as you need.
Mylanguages.org - If your new destination speaks a different lanuage then use this website to help you learn as it includes dictionaries, translation keyboards and converters.
Projectvisa.com - Make sure you know whether you require a visa with this handy resource.
No move is easy but it will be worth it and as long as you're prepared you will enjoy the new experience. We hope our guide will be handy for you and let us know if you have any great resources or tips!