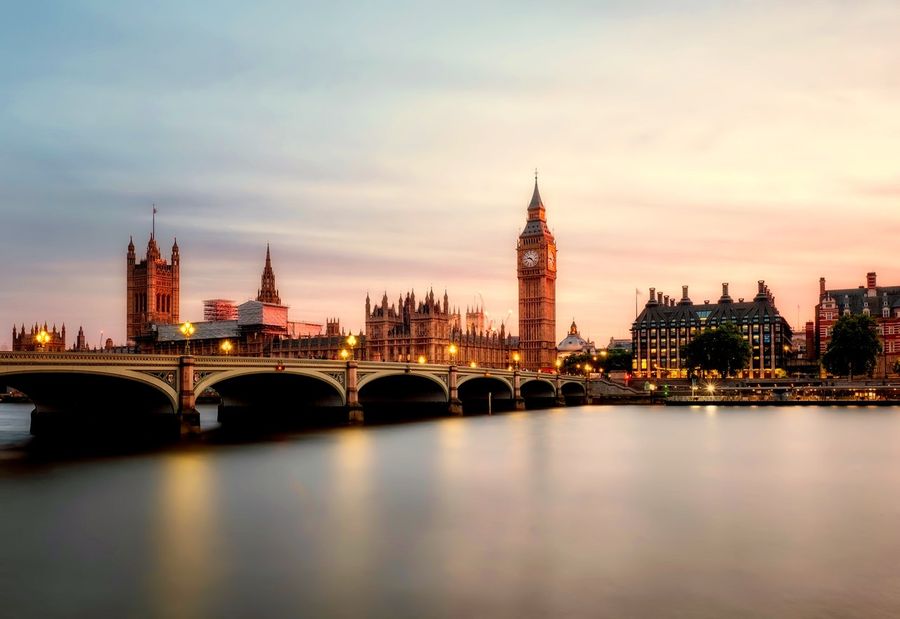 If you are looking for a city of culture and history then London is the place for you. With many stunning historic buildings and landmarks there is sights to be seen around every corner. London is a great city when looking for a new opportunity and you will always find something exciting to do. Therefore we have given you a helping hand when it comes to make the decision of whether to launch into a life in London.
Interesting Facts about London
Over 300 languages are spoken in London. The most popular languages after English are Bengali, Gujarati, Punjabi, Cantonese, and Mandarin.
There is a 19th century time capsule under the base of Cleopatra's Needle - the 68ft, 3,450-year-old obelisk on the Embankment - containing a set of British currency, a railway guide, a Bible, and 12 portraits of "the prettiest English ladies".
The Big Ben clock is adjusted every year with an old British penny. If the clock is fast, a penny is added to the pendulum, and if the clock is slow, one is removed.
Travelling Europe is made easy. Luckily for London there are many great connections to Europe from the Eurostar to the fact that in and around London there are five airports meaning you can jump on a plane and head to your destination with ease.
What is it like to work in London?
If you enjoy working within a team then London will be an ideal city for you. The concept of team work and working in conjunction with your colleagues is part of the daily office routine, you will find that successes are celebrated jointly and if you are in need of help then your colleagues will be there to assist. Once the end of the week comes around you may notice that instead of heading home your colleagues will head around the corner to the local pub where you can relax and chat about the week, this is a great way to get to know your team better.
Seniority is also of importance, there is a hierarchy in many companies where the manager or senior will have the final decision. However, this can often be of benefit to the employee as usually it means you have the support there when needed and your senior is someone who will be of assistance.
What to do in London
Go sightseeing and explore all the famous London attractions such as Big Ben, the London Eye and Buckingham Place. Have you truly seen London if you haven't seen at least one of them?
Visit one of the stunning parks in the city. With the amazing green spaces of Hampstead Heath and Regents Park you don't need to step outside of the city to enjoy nature.
Watch a play at Shakespeare's Globe. With some of the best productions in London or if you would rather just gain an insight into English history you can participate in a Globe Exhibition and Tour.
If London sounds like the city for you then check out just a few of our current available roles.
For more London roles click here.