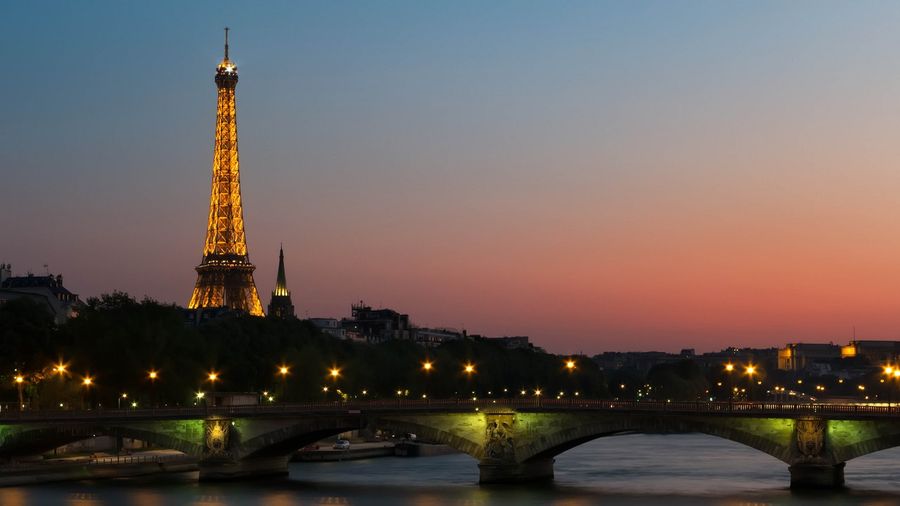 Many see Paris as the city of dreams where they can settle down and wander the picturesque streets whilst enjoying the delights of the French bakeries. It is a beautiful city filled with culture and wonderful things to be seen whether that is setting your sights on the Eiffel Tower at dusk with its sparkling lights or trailing the Sunday flea market in search of a trinket to display in your Parisian home. Whichever is making you consider Paris a place to call home we have put together a little guide to give you a hand in making that decision as well as a list of our current roles available in Paris.
Interesting facts to know
The Eiffel Tower was supposed to be a temporary installation, intended to stand for 20 years after being built for the 1889 World Fair. So we are lucky to still see it today.
The oldest café in Paris is called Le Procope and is located in the 6th arrondissement. It was founded in 1686.
30 cities and towns around the world are named "Paris" but there is only one true Paris.
There is a full-size copy of Statue of Liberty in Paris facing America as a symbol of friendship between the two nations.
During WWI, France built a 'Fake Paris' near the capital city to confuse German pilots.
The Parisian lifestyle
Dine the delights of Paris. With an abundance of bakeries, restaurants and cafés you will not go hungry in Paris. Known for it's amazing pasteries, wine and cheese you can be sure you will spend most of your days indulging in the best food you have ever tasted.
Fill your spare time with culture. If you are looking for a way to fill your weekends then you will not have to fret in Paris. The city has over 130 museums with the Louvre Museum hosting over 380,000 objects and 35,000 works of art therefore you will feel culturally enriched and proud to live in a city with such great history.
Treasures and trinkets. Take a Sunday stroll around the flea market and find an array of treasures and beautiful purchases to be made. Paris is the home to the worlds largest flea market Marché aux Puces de St-Ouen, where there is no end to the wonderful objects you can find.
The working life
Work-life balance is a real thing in Paris. With around 11 public holidays a year in France, which do not include your contractual holiday hours, they are keen for employees to take time off for holidays and spend time with family and if you work full time you have the benefit of 5 weeks holidays which will mean you definitely have enough time to pack your bags and hop on a plane. However, as much as the French are keen for work to stay at work it does not mean they do not work hard during those hours, productivity is keen in Paris and you can be sure that if something needs to be finished it will be finished before the office lights are turned off.
If you think you might be ready to try the Parisian life check out our list of current roles in Paris below.