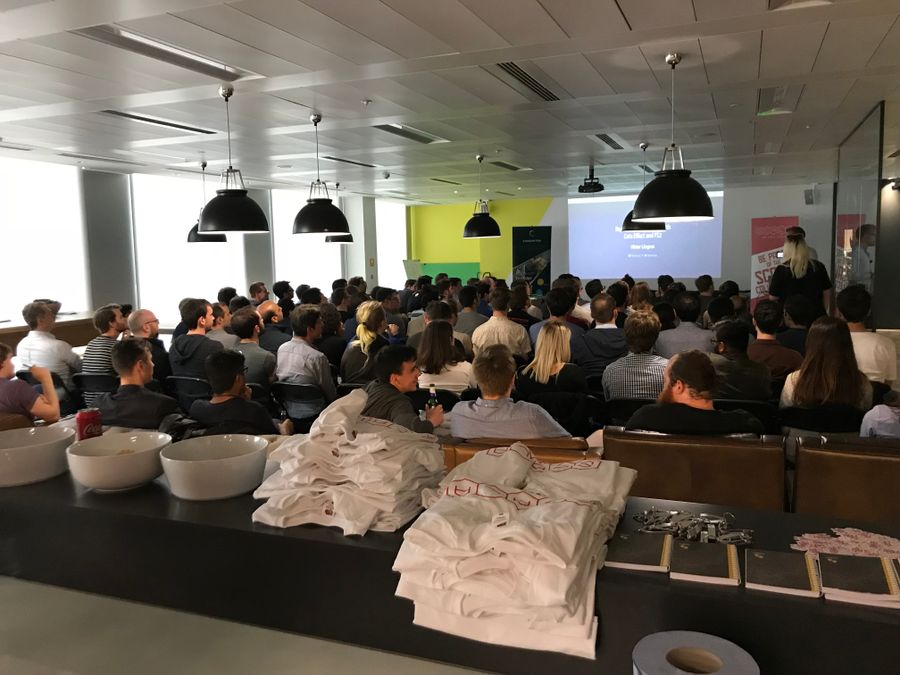 Thank you to everyone who attended the fourth Scala in the city, myself and the team really appreciate the effort you all made to attend. It was our busiest event yet, great to see so many new faces in the community. We hope you enjoyed the drinks, food, swag and of course the amazing talks. We are working hard to create an event everyone can enjoy and ultimately learn something new at.
Our next event is on Wednesday the 27th of June, hosted at Brighttalk, this event will focus on Scala Typelevel libraries. Sign up now to reserve your space.
Thank you to Concentra for hosting, and a massive thank you to our three speakers Viktor Lövgren, Chris Birchall and Jamie Pullar, you guys were amazing.
Viktor Lövgren- Software Developer at OVO Energy- Slides on Replacing Akka Actors with Cats Effect and FS2
Chris Birchall- Principal Software Developer at OVO Energy- Slides on Massaging case classes with shapeless
Jamie Pullar- Architect at Concentra Analytics- Slides on Cats MTL in action
Organisers- @Signify_Tech Follow us- @Scalainthecity
Thank you for the support, from everyone at Signify/Scala in the City