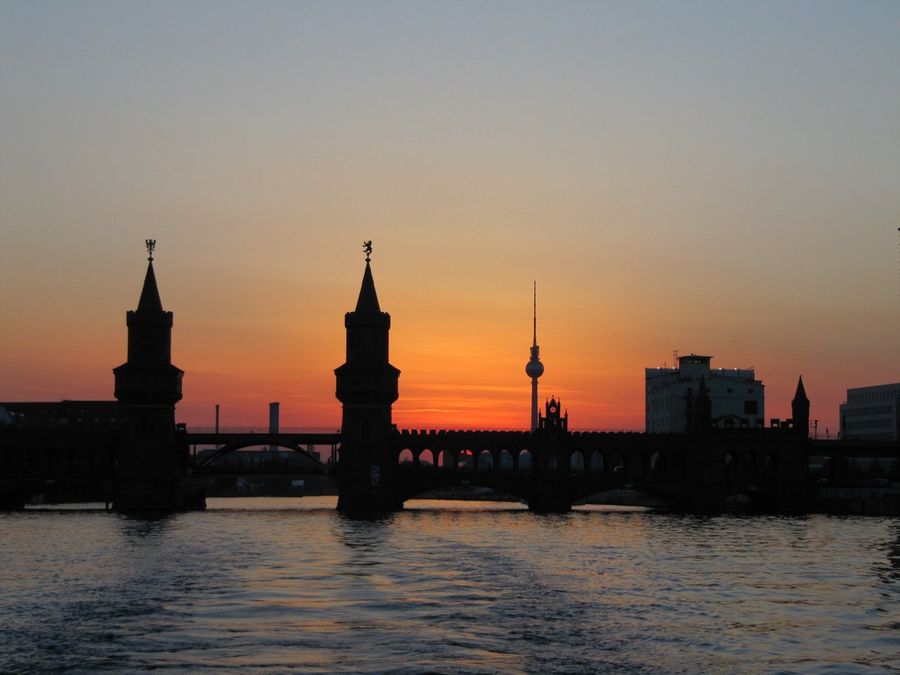 We are very excited to be in Berlin soon for ScalaDays and Typelevel Summit. Are you heading along? It is great to be involved in these conferences as it allows us to see some friendly faces as well as meeting those new to the Scala community. While we are there we will of course submerse ourselves into the culture so before we board the plane we have done our research! Check out our top 5 places to go or things to do in beautiful Berlin.
You can't leave the city without seeing one of the most famous historic landmarks. The Brandenburg Gate used to be a symbol of a divided nation but is now seen as a symbol of unity and peace. The gate was erected as a key entry point by King Frederick Wilhelm II in 1788 in order to border off the city of Berlin. In 1989, after the falling of the Berlin wall the gate was officially opened to traffic and over 100,000 came to celebrate the occasion.
Image credit to pommietravels.com
One of the most famous walls in the world the East Side Gallery is the longest surviving section of the Berlin wall. Now the longest open air gallery in 1990 hundreds of artists decorated the wall with their work for all to see. You can also buy tickets for guided tours to hear all bout the history.
Image credit pinterest.co.uk
The oldest zoo in Germany and one of the most popular attractions in Berlin the zoo is well know for its positive actions. It is praised for its attempts to provide an authentic environment for the animals as well as the successful breeding programs. With over 20,000 animals both big and small you are certain to see your favourite species here.
Image credit wallpapersite.com
If you've got a head for heights then be sure to scale the Fernsehturm (Berlin TV Tower) and see the sights of Berlin in one. With a restaurant serving food as amazing as the view make a morning, afternoon or evening of it, they even have a 'Beer and Boulette' experience which is an authentic Berlin meal including a Berliner Kindl beer, a traditional Berlin Boulette with potato and cucumber salad.
Image credit Berlinfoodstories.com
If you're lucky enough to visit the city in the warmer months or even if you just have a lot of layers on then be sure to visit Prater. This beer garden has been serving since 1852 and is still going strong and with platefuls of Bratwurst and Bretzeln (pretzels) can almost make you feel like you've been teleported down south to Munich. Don't worry, they have an indoor bar with a great buzz for when the weather gets too disheartening.
Image credit eater.com
Tiergarten Park is Berlin's equivalent to New York's Central Park: a leafy oasis in the heart of the city. It's also home to this beloved cafe-restaurant-beer garden combo which also happens to serve a stellar breakfast until a hangover-friendly 4pm. Budget a couple of hours to linger over their popular 'tier for two' - a delicious decadent bonanza of cheese, hams, muesli, yogurt, boiled eggs and homemade jams all appetizingly arranged on a three-level tray and served with a basket of freshly baked bread. If you're not quite as hungry, you can also pick and choose from the a la carte menu, which includes such tasty temptations as house-smoked salmon and organic mozzarella.



Haven't got your Scala Days or Typelevel ticket yet? Make sure to enter our competition to win a ticket to either conference for your chance to visit this stunning city. Find out more about the Scala Days competition here and the Typelevel Summit competition here.
Have you been to Berlin yet?