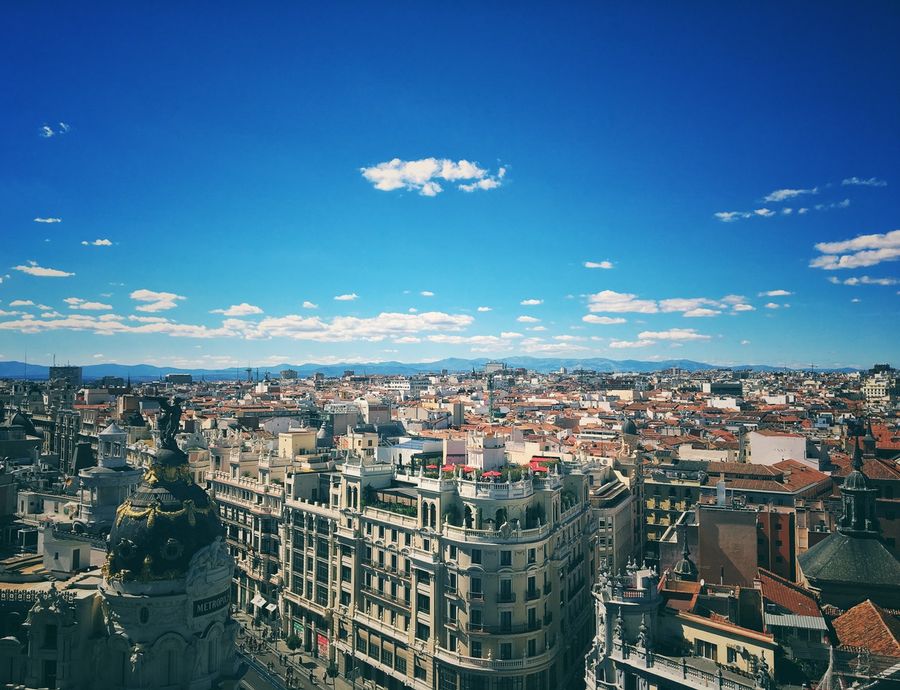 Madrid is a magical city and if you're looking to expand your social life then this is the place for you. From the bustling nightlife to the best restaurants you will not want to leave and with so many positives to living in this amazing city why would you! This the city offers great culture, food and drink so you can enjoy every day that little bit more.
Here are just a few reasons why you should make the move;
Madrid is the sunniest city of Europe with on average 250 sunny days in a year, so you can soak up all the sun you want!
It's great if you love to travel. Madrid is a very central location, situated in the middle of Spain so you can easily hop around Spain, you can also grab cheaper flights within Europe.
Your social life will definitely feel the positive impact of living in Madrid. If you're ideal weekend is being out until the early hours, then you're in luck. It's a city where they eat at 10pm, head to bars at midnight and wouldn't step foot in a club until after 2am.
Madrid also offers the most beautiful parks so during your spare time take a stroll and enjoy the scenery, one of which is El Parque del Buen Retiro where you can hire out rowboats as well as horse drawn carriages. If parks aren't quite your preference then take a walk along the Gran Via where you will find an abundance of shops, restaurants and bars or watch a stand up comedy performance, the ballet and much more at one of the many venues.
If you're looking for a more relaxed pace of life then book your flight now! Madrilenians like to take their time and not be rushing around so you can leave behind your days of grabbing food on the go.
Working culture in Madrid
If you're not a morning person then will you be happy to head that in Madrid most will not head to the office until around 9.30am to 10am where everyone will be working hard until around 2pm which is lunch. Long lunches are standard in Madrid and will usually last anytime between an hour and a half to three hours with the working day usually finishing between 6pm to 8pm.
Although the hours may be very different to what you are used to the work ethic is still very hard working. During the hours in the office expect that people will have their heads down and making the most of the day.
If you think Madrid might make a great home for you then keep up to date with the opportunities we have to offer here. One current role available is a Scala Developer where you will be part of a great engineering team, find out more here.
Have you ever been to Madrid?