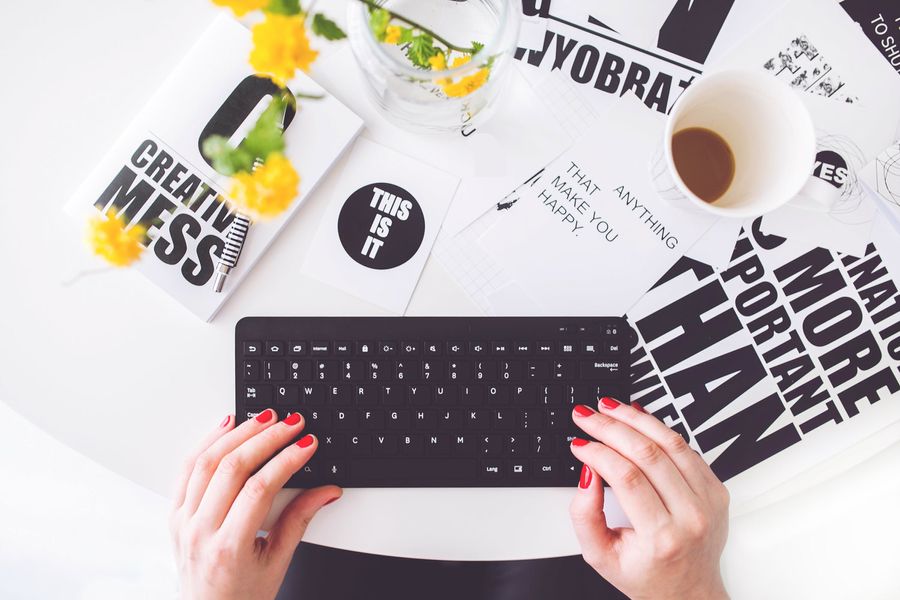 Image credit edspace.io
In this article Danielle Newnham at F Equals interviews founder of 23 Code Street, Anisah Osman Britton. 23 Code Street is a coding school for all women and for every paying student, they teach digital skills to a woman in the slums of India.
"This week, F equals shared an interview with the inspirational Anisah Osman Britton. Anisah is the founder of 23 Code Street, a coding school for women with proceeds from paying students going to teach girls from disadvantaged backgrounds in India how to also code, in safe environments.
A girl after our own heart, we spoke to Anisah about her background, what led to her starting 23 Code Street, and what her ongoing mission is for the company.
Newnham: What were you like growing up? How would your friends/family have described you?
Osman Britton: I was often called Hermione at school. I was a complete (and still am!) a Harry Potter super fan and I absolutely loved reading. I would walk and read, hula hoop and read, go to parties and read…basically anywhere apart from in a car!
I was academically smart. I was cheeky. As an 8 year old I could be heard singing "In and out the lusty bluebells" not that I'm sure I knew what lusty meant but I enjoyed the effect it had on adults. Friends and family would say I was super confident, nosy, bossy AF, bubbly, adaptable to all situations and a bit of a drama queen. They would also say I was clumsy and hugely protective of my little sisters.
Newnham: What led to you starting 23 code street and what is your mission with it? (And what is behind the name)?
Osman Britton: When I was 11, we moved to India and I have a vivid memory of seeing a young girl my age with a baby on her hip, begging outside our hotel, whilst there I was with my two scoops of ice cream. I cried for ages, and my parents told me not to get upset, but to do something about it. So, I always knew, in the back of my mind, that I would return to India in some way to "do something about it."
Having worked in tech, I saw how the gender gap in tech affected everything from the capabilities of innovation, to the culture, to pay, to mindsets to job roles. It also just didn't represent the world it was meant to be serving, and in fact, with it's lack of diversity, it was limiting who it could serve. I was fed up. Therefore, 23 Code Street was born. The mission is for our workforce to represent our society and to make technology more accessible and diverse by moving away from a culture that puts late nights, young men, and beers and pizza on a pedestal.
Why 23? Well, 23 is the number of chromosomes that we have — 22 pairs look the same in everyone. The 23rd differs between males and females and is known as the sex chromosome.
Newnham: Your focus is on teaching women to code. How would you say coding empowers?
Osman Britton: Coding is the skill that will affect every industry is some shape or form. Programmers are creating huge breakthroughs, new inventions, services, capabilities, products, medicine, research, defense and so so much more. So having the ability to code, or even just an understanding of how things work gives you a seat at the table. It allows you to be part of the conversation and so it makes you part of the future.
And we need more women to create and inform the future.
Newnham: Can you tell us more about your business model i.e. teaching a woman in India for every paying student here?
Osman Britton: In India, we work in Dharavi. It's one of the biggest slums in the world and home to 1.2 million people. We are working with women who have been marginalised by society for one reason or another and we teach them computer skills initially, and then we keep building on that.
The one for one model means we are sustainable and not reliant on donations as charities are. We are also partnering with companies in India to provide internships for our graduates. There's lots more work to be done in this area, but we are only a year old, and it's incredible how much we've achieved in this time!
Newnham: What are some of the highs and lows you have experienced as a founder thus far?
Osman Britton: Getting Dengue Fever in Mumbai has been the lowest of the low. I thought I was done. I felt invincible until then. It really knocked me.
Highs — the team! We have amazing people involved, both men and women, and this all exists because of them. And we are still growing which is exciting. Our workspace is also an amazing high. We work from the incredible ustwoadventure space in Shoreditch High Street and everyone who works in there is just incredible. It's made such a difference to me as they've become my support system.
Another high is seeing students graduate. It makes me very emotional to see that journey people go on.
Newnham: Where do you hope to go with the business — what's your ultimate goal?
Osman Britton: The ultimate goal is for the tech industry to be equal, for the culture to be healthier, more flexible and a hell of a lot more open to everyone. And for education in the slums to be self sustaining,
In terms of our future, we will be going online, we are creating more courses and we will be expanding to new cities and countries.
Newnham: Finally, if you could go back to when you first started your career, what one piece of advice would you give a younger Anisah?
Osman Britton: I would tell her to not let people take advantage of her love for her work. It will play on her mind for a long time. I would also tell her to start being more creative, younger, as it will bring her a tonne of joy."
At Signify we are keen to help all underrepresented groups in tech so that everyone has equal opportunities available to them. Embracing this wholly, within our own team we are an equal split of men and women in the Signify office. We are lucky enough to be in a position where we can make a positive impact on the tech industry by ensuring that we are behind every underrepresented group and therefore we want to give all women in tech the chance to attend the Typelevel Summit in Berlin on behalf of Signify Technology. Find out all details on our competition here.