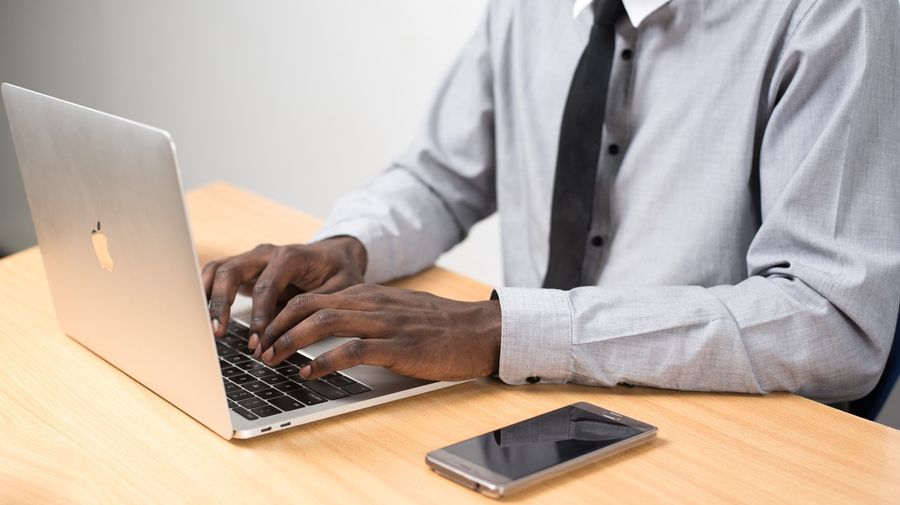 Looking to become a Data Scientist? Here Iliya Valchanov tells us what skills are needed to ensure you gain the role of a Data Scientist. We hope you find it helpful!
"Data scientist is the #1 profession in America for 2017, according to Glassdoor. And that is not surprising, given the median base salary paid in the field is $123,000. Still, the data science job market is far from saturated, with an estimated shortage of 190,000 specialists in the US only. If you are thinking about a career switch to data science, 2018 will offer a plethora of lucrative opportunities. The aim of this article is to make it a bit clearer what it takes to become a data scientist in 2018.
To shed light on this growing field, we at 365 Data Science conducted a research on the topic at the end of 2017. The study consisted in gathering data from 1,001 LinkedIn resumes of people who currently have a 'data scientist' title in their profile. The cohort was divided into two groups — people employed at Fortune 500 Companies and professionals working elsewhere. In addition, the sample included data scientists working in the US (40%), UK (30%), India (15%), and other countries (15%). Thus, data was collected from data scientists with various backgrounds in an effort to limit bias.
The typical data scientist profile
A male, who speaks at least one foreign language, and has a second-cycle academic degree (Master's or PhD). He has been in the workforce for 4.5 years, after taking him 2 years to land the title. R and Python are the preferred coding languages, followed by SQL.
One couldn't help but notice that the data science profession is heavily dominated by men, who account for 70% of the sample. Nevertheless, with the overwhelming demand in the field, there is a place in the industry for everyone knowledgeable. So please don't be discouraged if you happen to be female, and continue reading.
What are the top skills data scientists need?
Here are the most common skills data scientists posted on their profiles.
R and Python are the programming languages that dominate the data science field. 53% of data scientists have reported to "speak" R and/or Python. Notice that they may be overlapping as some data scientists work with both languages.
In the ever-changing world of data science, these are the most up-to-date tools professionals use in their work. R and Python are the bread-and-butter programming languages which everyone aiming to break into the industry should learn.
Although the data suggests that R is the more widely used language, consider moving Python on top of your to-do list though as this is the fastest-growing programming language, according to the Stack Overflow community. It is likely that by 2019 Python will significantly outstrip other coding languages in terms of popularity. Its flexibility and relative ease of use are some of the top reasons that make Python stand out from the crowd.
Other popular languages for data science are:
SQL (40%)
MATLAB (19%)
Java (18%)
C/C++ (18%)
Eager to learn more?
We found that it's good to have SAS, LaTex, Hadoop or Tableau up your sleeve, too. Expanding your skillset beyond the foundations can significantly improve your chances of landing the data scientist job title.
Work experience
Given the recent introduction of the data scientist profession, it is not surprising that the median on the job experience of a data scientist is 2 years. No need to feel awkward if you are applying for a data science position with no prior experience in the field. You won't be the first one. Only 36% of data scientists in our sample used to be data scientists at their previous job. There is plenty of room for growth in the field. What was the job title of the other 64% of people? Well, the most common backgrounds are Analyst (19%), IT Specialist (16%), or Scholar (12%).
Moreover, 8% were interns right before landing the data scientist job.
Starting from the bottom, those people made the dream come true. So, could you!
Education and training
Most professionals working as a data scientist are highly educated. Indeed, findings suggest that about 75% of data scientists have either a PhD or a Master's degree.
On the other hand, a fancy degree is not a must. Approximately 25% of the data scientists in the study sample have graduated from an 'unranked university'. In other words, whether your university is in the 'Times Higher Education' chart or not, will not necessarily determine your chances of starting a career in data science.
Further, only 13% of professionals attended a Data science and analysis university program. Most data scientists have degrees in Computer Science (20%), Statistics and mathematics (19%), or Social sciences (19%). You will likely be able to get your foot in the data science door as long as you have some tupe of quantitative background.
Therefore, you don't necessarily have to jump into an extra academic program to acquire the skills needed for the job. If you want to upgrade your skill set, online courses are a viable alternative. Nearly 40% of data scientists have reported an enrollment in online courses in their LinkedIn resumes.
Industry of employment
Once you've acquired the skills, you need to roll up your sleeves and look for a job. So, what is the best industry to find a job in data science? In the UK and US job markets, it's highly likely that you will be employed as a data scientist in industrial companies (Manufacturing, FMCG, Utilities, Consultancy, etc.). That is not the case for India though, where the majority (68%) of data scientists are employed by Tech and IT companies.
The healthcare and financial industries also appear to be in need of data scientists, accounting for 14% and 6% of the entire sample.
Company of employment
Do you see yourself in a Fortune 500 giant or you are more attracted by small companies? No matter what the company tier is, it seems that players of all sizes hire data scientists capable of programming in R, Python, SQL, and Matlab. However, if you are headed to a Fortune 500 company, SAS and Hadoop may come in handy. Being able to work with Hadoop is seldom needed for firms outside the chart. In F500, Big Data is king, this is simply not true for smaller companies.
This is what the data science profession looks like at the end of 2017 and what it will probably look like throughout 2018. The good news is that you can still catch up with relevant skills and tools, even if you don't have a matching degree or sufficiently relevant work experience. If you have a passion for data and life-long learning, 2018 is the time to start pursuing a data scientist career."