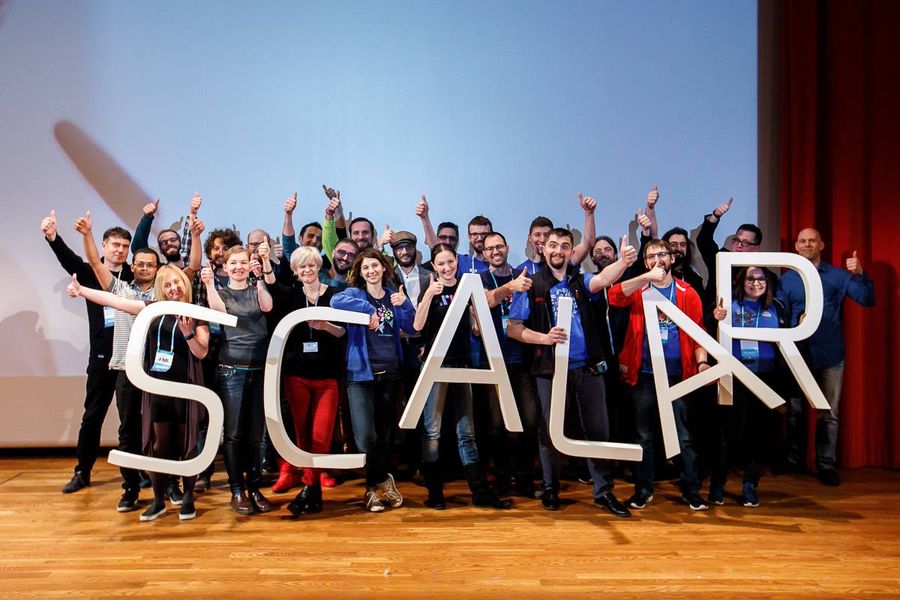 Image credit Scalar Facebook.
We are proud to have been Gold Partners of the Scalar, Poland Conference and with over 400 attendees it was a great event With Carl and Daniel attending to support us! We really enjoy meeting the community and seeing familiar faces, this year we went along with a lot of swag to offer from T-shirts to bottle openers and we are pleased to say it was nearly all gone on the first day, we also noticed a few of the attendees wearing our T-shirts at the afterparty which was amazing!
25 speakers presented at the conference such as Jarek Ratajski, Jon Pretty and Dave Gurnell along with workshops and networking and it gave everyone a great opportunity to learn and develop their skills. The networking also meant we had the opportunity to speak to Scala users and gain some more insight into the community as we want to ensure we are contributing as much as possible.
The aim of Scalar is to bring together the Scala community and provide a platform to discuss the changing landscape of the Scala language, share use-cases, trends and network and we think this was definitely achieved.
Thank you again to Adam and the team at Software Mill for arranging such a great event and we are really looking forward to next year but in the meantime check out the recap video.