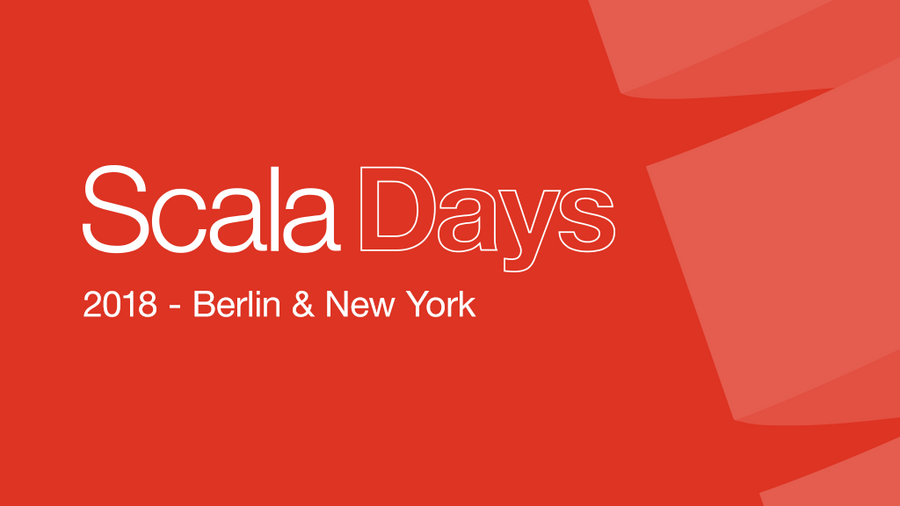 Image credit Scaladays.org
We are proud to announce that Signify are Gold sponsors of both Scala Days Berlin in May 14th – 17th and New York 19th – 21st June. A two-day conference, Scala Days brings together developers from all around the world to share their experiences. They talk about new ideas and creating applications with Scala, Akka, Play, Typelevel projects, and other community libraries and tools. Scala Days provides a unique opportunity for Scala users to interact with the key contributors to the language, Scala community leaders, and everyone using Scala.
Last year Signify attended and sponsored Scala Days Berlin and we had such a great experience we couldn't wait to be involved again this year. With an amazing list of speakers from Martin Odersky, Inventor of the Scala language to Heather Miller, Executive director of the Scala Center at EPFL, Lausanne, Switzerland it will no doubt be another two outstanding conferences.
So if you're attending remember to stop by our stand say hey and grab some Signify swag! Or if you haven't got your ticket yet don't forget to enter our competition to win a ticket to Scala Days Berlin, all you have to do is refer a Scala friend or send us along a Scala blog post you would like featured on our website, find out more details here.
In the meantime check out Martin Odersky's talk from last year at Scala Days Copenhagen 2017 to look forward to what's to come!
Are you attending? Let us know below what you're looking forward to most!