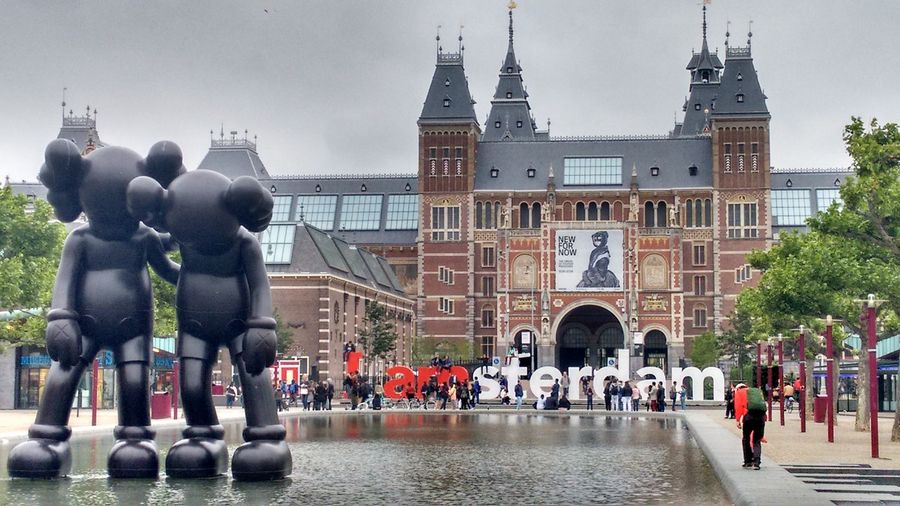 If you're looking for a relaxed, chilled lifestyle then Amsterdam is perfect for you. With the welcoming and friendly atmosphere you are bound to feel right at home as soon as you step foot in the City. Your new morning journey to work could consist of a leisurely walk along the canal or riding through the cobbled streets on your bicycle. If you're thinking of taking the plunge of moving to Amsterdam have a read below of great reasons to do so as well as some amazing roles we currently have to offer.
Interesting facts to know
If you're wondering why the houses on the canals seeming to be a little off kilter, it is because when they were built they were built on stilts over the swampy soil however they are now nicknamed the charming name of 'dancing houses'.
Ever fancied the idea of living on water? Well in Amsterdam you can do just that with over 2,500 houseboats, there are vent boat hotels and museums so if you don't want to committed to a life on a boat then you can still ensure you experience it.
Even thought Amsterdam is the capital of The Netherlands you will not find any government buildings in the city, all of these are situated in The Hague, on the west coast of the Netherlands.
Why make the big move?
Culture. Amsterdam is a city filled with culture, with over 180 different international residents you will see influence from all over the world in Amsterdam from the amazing array of restaurants and shops to the captivating cultural festivals.
Architecture. Every corner you turnaround there is another beautiful building to be seen. From the 'dancing houses' which line the canals to the abundance of museums every aspect is unique so you will be bored of the sight of the streets.
Career opportunities. There is no short supply of job opportunities in Amsterdam and with the cities start-up scene booming there is more and more jobs to be filled.
Coffee lover? Amsterdam residents apparently are the second largest consumers of coffee in the world, consuming around 3.2 cups of coffee per person, per day which just proves they have great coffee so don't worry you won't have to leave your favourite caffeine fix behind! Check out this list of best places for coffee in Amsterdam.
The working life
Work-life Balance. Many employees tend to work part-time as the city is very positive about a work-life balance and in Amsterdam the amount of hours is not what matters, but the work you do and the motivation you have.
Honest is the best quality. This applies to both business and personal life in Amsterdam. The locals are known for their straight to the point talking and see honesty and direct comments as a positive quality to have, so if you're worried about how your performing at work or if you've upset someone then unless you have heard so don't worry!
A healthy commute. As majority of residents commute using their bicycle it will most likely not be long before your hopping on one yourself every morning and night and with the added daily exercise both your mental and physically health will begin to see the benefits.
If you think you might pack up and aim for Amsterdam then see our current available opportunities in the city.
Have you been to Amsterdam? Let us know below!