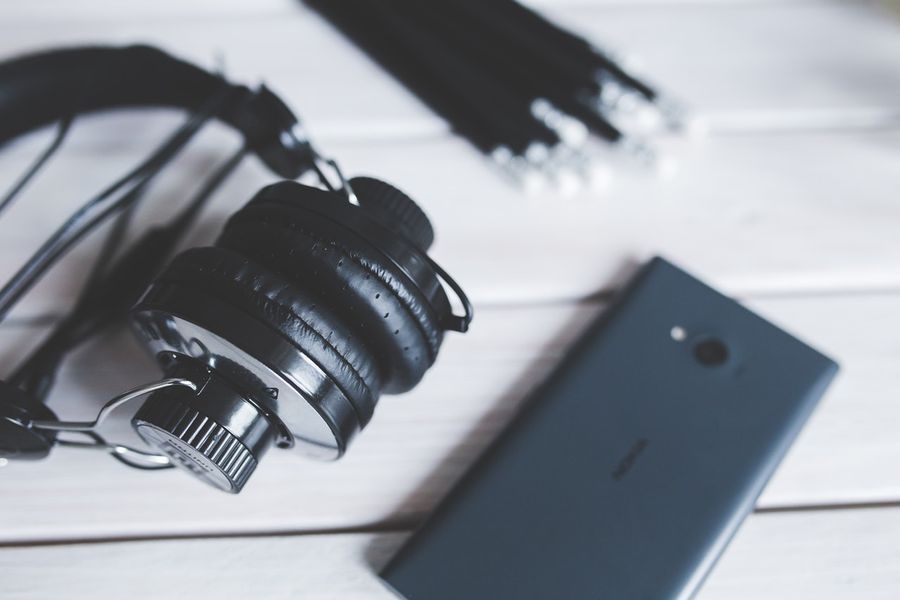 Choice paralysis is something that you may or may not have heard of, but you'll definitely have been affected by. It's the thing that happens when you're given so many options that you end up not being able to make a decision at all.

You want an ice cream? Yes. Do you want vanilla? Chocolate? Pistachio, hazelnut, strawberry, peach sorbet, rum raisin, mint choc chip, chunky monkey? Suddenly, the idea of an ice cream doesn't seem so appealing.
Well, the tech world is rife with choice paralysis. For every phone, TV or tablet there's a mind-boggling amount of options, which can make the process of buying a new piece of tech far less enjoyable than it should be.
To help you overcome this problem we've collated a list of the best gadgets available right now. The industry leaders. The creme de la creme.
For each category there is only one entry and this will only be updated when a new challenger knocks the reigning champ off the top spot.
What that means is that sometimes (and right now is one of those times) the list doesn't change for a long time. So quite a few of the items you'll see below have been there for months, and have even endured major releases (we're looking at you iPhone X) in their field.
If you're the sort of person who just wants to know what the best is and you don't care about the rest, welcome to your new shopping list...
Best phone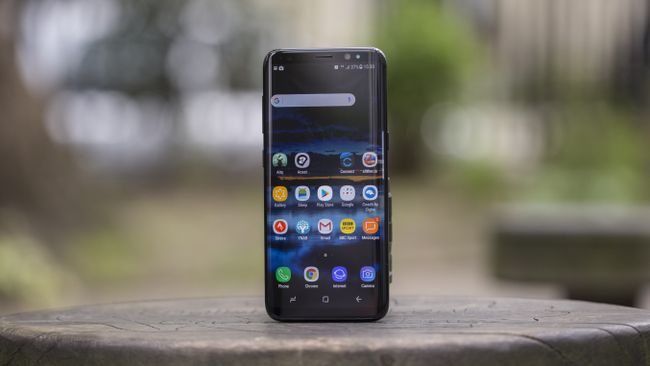 Image credit Techradar.com
Samsung Galaxy S8
The best smartphone in the world – it's a work of art
Weight: 155g | Dimensions: 148.9 x 68.1 x 8mm | OS: Android 7 | Screen size: 5.8-inch | Resolution: 1440 x 2960 | CPU: Exynos 8895 | RAM: 4GB | Storage: 64GB | Battery: 3000mAh | Rear camera: 12MP | Front camera: 8MP
Dazzling, bezel-less Infinity display
Great camera
Bixby is just bloatware
Irritating biometrics
TechRadar Phones Editor Gareth Beavis thinks the Samsung Galaxy S8 is the best phone on the market for a number of reasons, but primarily for its stunning display. Gareth says "it makes every other handset on the market look positively antiquated".
The handset smashed all our benchmarking tests, and it boasts an excellent camera and strong battery, plus that screen is in a league of its own.
Make no mistake – this is a premium handset at a premium price. But according to Gareth: "Samsung has managed to find some impressive innovation at a time when there's very little to be found in smartphones."
Read the full review: Samsung Galaxy S8
Best laptop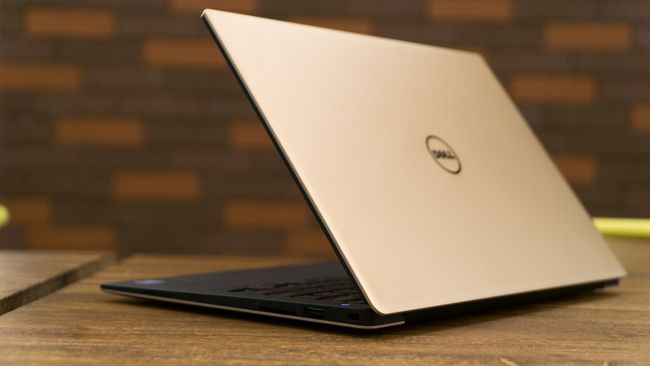 Image credit TechRadar.com
Dell XPS 13
The Dell XPS 13 is the best laptop money can buy
CPU: Intel Core i3 – i7 | Graphics: Intel HD Graphics 620 | Screen: 13.3-inch FHD (1,920 x 1,080) – QHD+ (3,200 x 1,800) | Storage: 128GB – 512GB SSD
Faster than ever
Same long-lasting battery
Still poor webcam position
No Windows Hello
The Dell XPS 13 is ranked best laptop and best Ultrabook for good reason. Our Computing Editor Kevin Lee is particularly enamored with the "design marvel" that is the InfinityEdge display.
The XPS 13 manages the impressive task of fitting a 13.3-inch screen into an 11-inch frame.
It's thin, light, and managed a battery life of more than seven hours when running our video test. A serious champion.
Read the full review: Dell XPS 13
Best TV
Image credit TechRadar.com
LG C7 OLED Series (2017)
Stunning pictures at an affordable price puts OLED back on top
Screen sizes available: 55-inch, 65-inch | Tuner: Freeview Play | 4K: Yes | HDR: Yes (HDR10, HLG, Dolby Vision) | Panel technology: OLED | Smart TV: WebOS 3.5 | Curved: No | Dimensions: 1230 x 750 x 217mm (W x H x D) | 3D: No | Inputs: Four HDMIs, three USBs, 2 x RF input, Ethernet port, optical digital audio output, PCMCIA slot, Wi-Fi, Bluetooth
Stunning contrast-rich pictures
Gorgeous ultra-thin design
Lacks brightness vs LCD
Occasional noise issues
Our best TV in the world right now is the LG OLED C7. It's available in 55 and 65-inch versions, and manages to strike a fine balance of industry-leading OLED technology and wallet-friendly price.
All of LG's OLED televisions include exactly the same panel, which means that although the C7 is a fraction of the price of the flagship W7, it still looks stunning. The reason for the lower price is in the sound quality, but we think the C7's audio strikes a good balance between price and performance.
It also delivers greater brightness and light control than it's predecessor, the C6, meaning that it's able to offer OLED's phenomenally dark blacks without compromising on great peak light performance.
This 4K powerhouse delivers class-leading performance via self-illuminating pixels at a price that many more of us than ever before can afford.
Read the full review: LG OLED C7
Best games console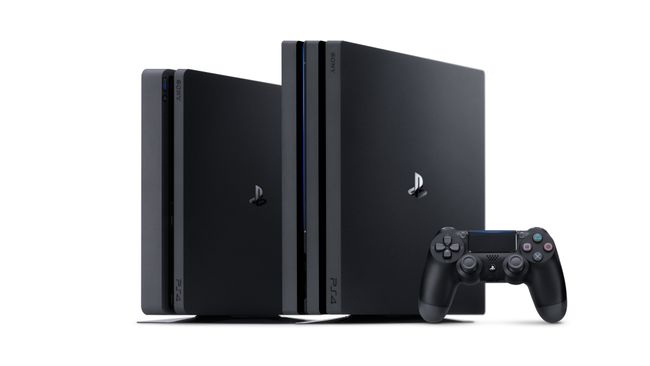 Image credit TechRadar.com
PS4 Pro
Sony's souped-up PS4 Pro is amazing for 4K TV owners
Dimensions: 29.5 x 32.7 x 5.5 cm (W x L x H) | GPU: 4.20 TFLOPS, AMD Radeon™ based graphics engine | RAM: 8 GB of GDDR5, 1 GB DDR3 | Communication: USB 3.1, HDMI 2.0a, Ethernet, Optical Audio and PlayStation Camera ports, Dual-band 802.11ac wireless, Bluetooth 4.0 | Max Resolution: 3840 × 2160 | Maximum controllers: 4 | Storage: 1TB
First 4K HDR Sony console
1TB hard drive
No 4K Blu-ray player
Pro Mode support isn't universal
The battle between Sony's PlayStation consoles and Microsoft's Xbox series is hard-fought, but right now we think the PS4 Pro has the edge over the Xbox One S, thanks to a combination of good hardware, great games, and a generous online offering.
An improvement on the already very strong PS4, the PS4 Pro supports 4K and HDR technologies; plus with advances in frame rate due to beefed-up processing speeds, gaming will look cleaner, crisper and smoother.
The only thing stopping the PS4 Pro from being the ultimate console is the omission of an Ultra HD Blu-ray drive. Instead you'll have to rely on streaming to get your 4K media fix.
Best fitness tracker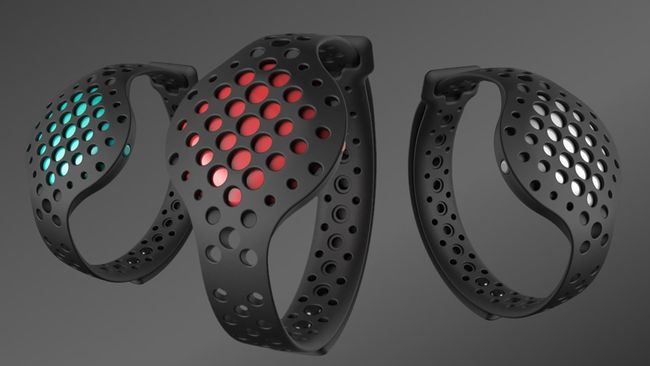 Image credit TechRadar.com
Moov Now
The no-screen wonder
Screen: No | Heart rate tracker: No | Waterproof: Yes | Activity tracking: Yes | GPS: Yes, through phone | Battery life: Six months | Compatibility: Android/iOS
Great battery life
Cheap price
Limited features
No screen
The Moov Now doesn't have all the bells and whistles you would associate with a fitness tracker. It doesn't have GPS tracking, it doesn't even have a screen; but what it does have is a cheap price tag and six-month battery life. Yes, you read that right: six months.
During those six months you can track your steps, your sleep, your fitness, your running technique and a whole lot more. This may be an unconventional fitness tracker, but it's a great one.
Best camera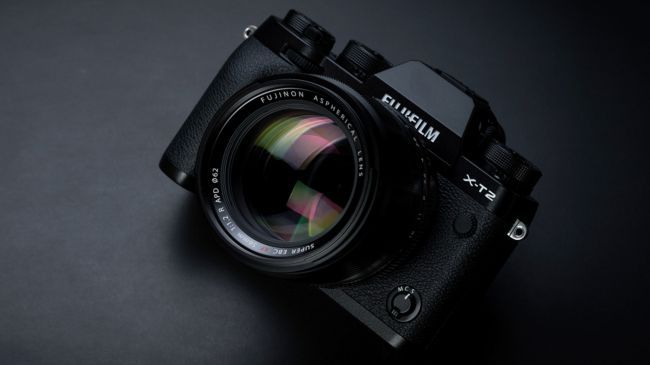 Image credit TechRadar.com
Nikon D850
High resolution meets high speed
Type: DSLR | Sensor size: Full-frame CMOS | Resolution: 45.4MP | Lens: Nikon F mount | Viewfinder: Optical | Screen type: 3.2-inch tilting touchscreen, 2,359,000 dots | Maximum continuous shooting speed: 7fps | Movies: 4K | User level: Intermediate/expert
Stunning image quality
Excellent performance
Slow Live View AF speed
SnapBridge connectivity
According to TechRadar's Photography Editor Phil Hall, the "fabulous D850 DSLR pretty much ticks every box".
It has a brillaint 45.4MP full-frame sensor, stunning image quality, and that's where the story starts.
It has a sophisticated 153-point AF system and 9fps bust shooting speed. The D850 is just as home shooting wildlife, landscape, and portraits. He thinks it could perhaps be the most well-rounded camera he's ever seen.
Read the full review: Nikon D850
Best tablet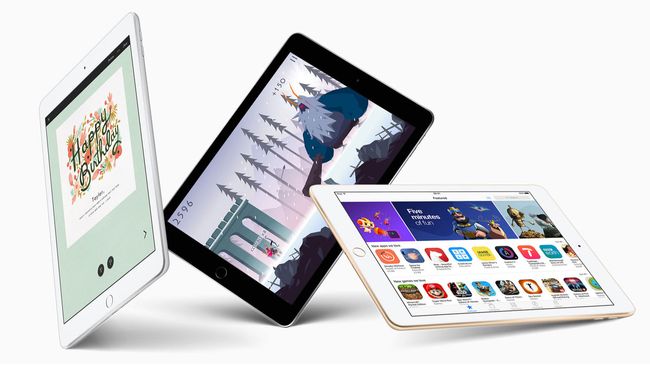 Image credit TechRadar.com
New iPad (2017)
The best iPad, giving you plenty of power and maximum bang for your buck
Weight: 469g | Dimensions: 240 x 169.5 x 7.5 mm | OS: iOS 10 | Screen size: 9.7-inch | Resolution: 1536 x 2048 pixels | CPU: A9 | RAM: 2GB | Storage: 32GB/128GB | microSD slot: No | Battery: approx 8,800mAh | Rear camera: 8MP | Front camera: 1.2MP
Beautiful 9.7-inch screen
Cheaper than predecessor
Thicker than Air 2
No 256GB option
According to our Phones, Wearables and Tablets Writer James Peckham, the best tablet on the market right now is the new iPad (2017), with its sharp 9.7-inch display, beautiful design, and A9 chip – and all for a price that isn't going to break the bank.
While the new iPad (2017) isn't doing anything revolutionary, it's a solid update on an already five-star device, and at a much more palatable price.
The new iPad starts off at 32GB of storage rather than Apple's usual 16GB, and considering it's cheaper than the entry-level iPad Air 2, that's seriously good value for money.
Best smartwatch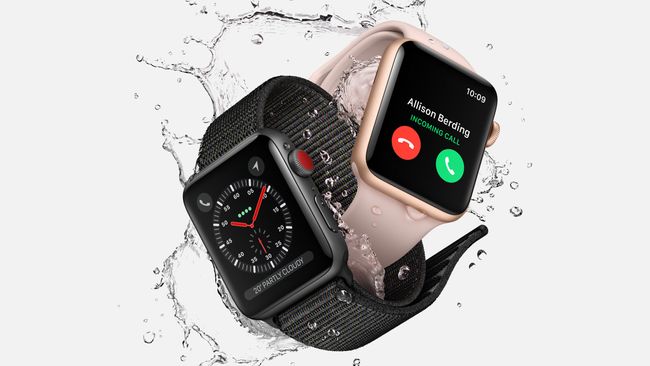 Image credit TechRadar.com
Apple Watch 3
A better connection with the world's best smartwatch
OS: watchOS 4 | Compatibility: iOS | Display: 1.53" OLED | Processor: S2 dual-core | Band sizes: Varies drastically per watch size | Onboard storage: 8GB / 16GB (Non-LTE and LTE respectively) | Battery: 18 hours | Charging method: Wireless | IP rating: IPX7 | Connectivity: Wi-Fi, Bluetooth, NFC
Brilliant fitness tracking
Non-LTE version much better value
LTE is unnecessary expense
Battery too short for sleep tracking
Apple has managed to knock itself off the top spot for best smartwatch with the excellent Apple Watch 3. It will look very familiar to anyone who has the Apple Watch 2, as it's basically the same frame with different innards, but those innards make all the difference.
One of the major changes is the addition of LTE connectivity, which is a great addition. For those that have been hankering for it, the feature has finally arrived, and for those that couldn't care less, you can pick up a non-LTE version for a cheaper price that still includes upgrades on the Watch 2 like longer battery life and faster speed when flicking through.
The Apple Watch Series 3 is waterproof, has GPS capabilities, and looks good on the wrist. The real question is whether another company is going to be able to take the top spot off Apple, or if this space is going to stay the same until the Apple Watch 4 comes out.
Read the full review: Apple Watch 3
Best VR headset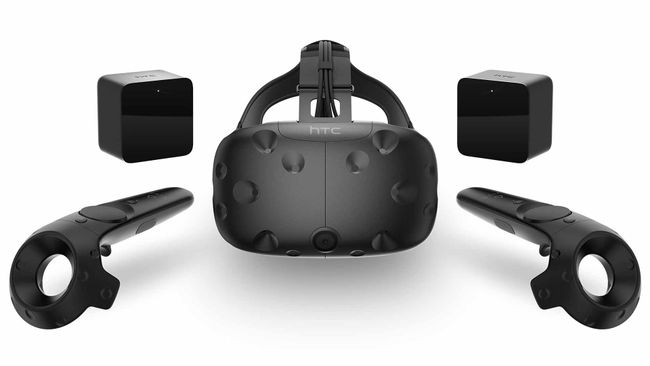 Image credit TechRadar.com
HTC Vive
HTC Vive wins the first battle in the VR war
Screen resolution: 2160 x 1200 | Compatibility: Windows | Field of View: 110 degrees | Play-space: 13 x 13 feet | Controllers included?: Yes | Weight: 470g
Best overall VR experience
Software partnership with Valve
Requires a high-end GPU
The most expensive option
The HTC Vive is the best VR headset in the world right now. The controls are intuitive to use, the resolution is incredible, with a 1080p screen per eye, and the base stations mean you can play in a space that's 13 x 13 feet in size – that's some serious playing space to swing yourself around in.
Like most of the entries on our list this is a premium product at a high price, but if you're looking for the best first-generation VR headset around, then the HTC Vive is the one to go for.
Read the full review: HTC Vive
Best headphones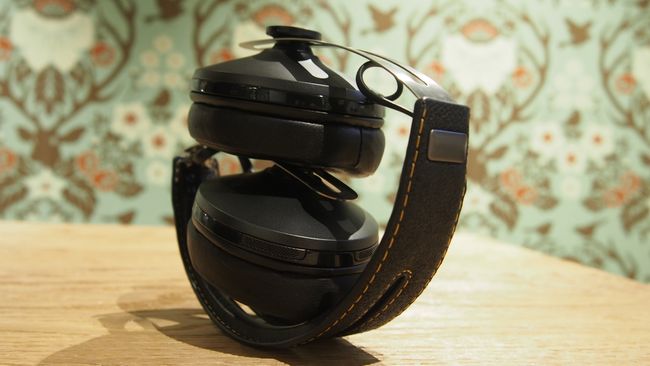 Image credit TechRadar.com
Sennheiser Momentum Wireless
The complete package... for a price
Acoustic design: Closed | Weight: N/A | Cable length: 4.6 feet | Frequency response: 16-22,000Hz | Drivers: N/A | Driver type: Dynamic | Sensitivity: N/A | Impedance: 28 ohms | Battery life: 25+ hours | Wireless range: 30+ feet | NFC: Yes
Great sound
Good-looking
Exceptional battery life
That price
Choosing a 'best pair of headphones' is a tricky proposition, because everyone needs something slightly different from their listening devices.
If you need a lightweight pair for the gym then you're probably better off with a pair of wireless earbuds; or, if you do most of your listening at home and want the best-possible sound quality, then a pair of wired over-ears might be better.
But if we had to pick the best headphones overall then we'd go for the Sennheiser Momentum Wireless. They're wireless, which makes them more convenient for portable use, and they're noise-cancelling for those who want to use them on a noisy commute.
And, most importantly, they do all this without compromising on sound quality, which still lives up to the high standards that Sennheiser normally achieves. Oh, and they look pretty good as well.
There are absolutely better-sounding, better-looking and better noise-cancelling headphones out there, but none of them do everything better than the Sennheiser Momentum Wireless, which makes them the best overall pair of headphones around right now.
That said, if you do want to get the absolute best, purest, sound quality, we recommend the fantastic Oppo PM-3's.
Read the full review: Sennheiser Momentum Wireless