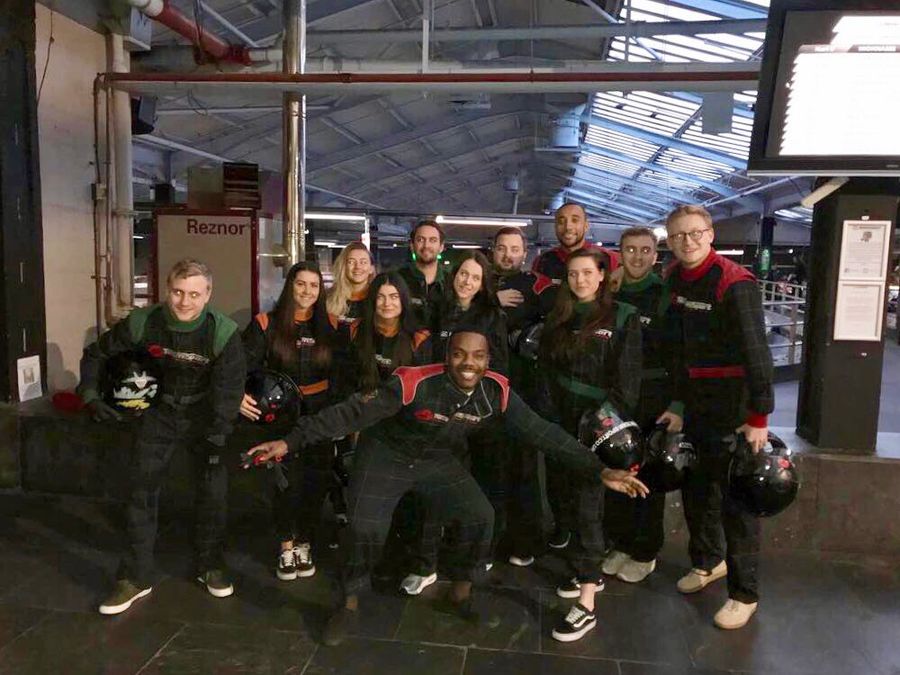 Last Friday, we logged off slightly early to spend some time bonding with each other away from our laptops and phones. We took the whole company to TeamSport, for indoor Go Karting in London Docklands.

It was an eventful afternoon to say the least, we had a major crash, a flying tyre and many laughs. I can honestly say it was one of the funniest social events we have done so far and I am sure we will return soon. If you love a little bit of friendly competition and a little bit of Adrenaline I would highly recommend go karting with your team.

Congrats to the team on taking part and making this such a fun event, a huge shout out to our podium finishers, Carl in 1st place, Glenn in 2nd place and Charlie in 3rd place. I finished in 9th place but it's the taking part that counts right…..
If you love working hard but also enjoy the social side of working for an early stage start up please get in touch as we are looking for new personalities to join the team.