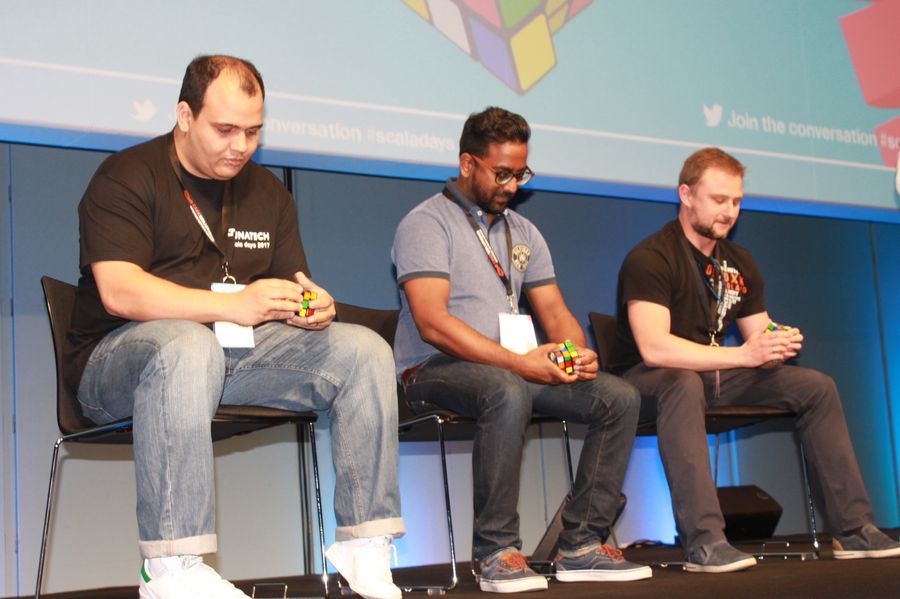 One of the things we love most about working with Scala is the community. The Scala community is like no other, there are so many amazing individuals contributing to making Scala a great language around the world, openly discussing challenges, best practices, sharing past experiences, sharing new ideas and exploring new emerging libraries in Scala whilst teaching others by sharing code on GitHub and giving talks at some of the leading Scala conferences.
If you are a Scala enthusiast we would highly recommend attending one or more Scala conference this year. Check out a list of up and coming Scala events near you this year!
In 2017 Signify were lucky enough to sponsor six Scala conferences in the USA and Europe. In 2018 we have already agreed to sponsor the following Scala events-
Typelevel- Berlin, Germany
Scala Days- Berlin, Germany
Scala Days- New York, United States
Scalar- Warsaw, Poland
We are passionate about sponsoring the Scala community and helping it to grow. If you are interested in talking at any of our events, hosting an event or if you would like to chat please get in touch. Don't forget our first event next Wednesday the 28th of Feb at Habito in London.