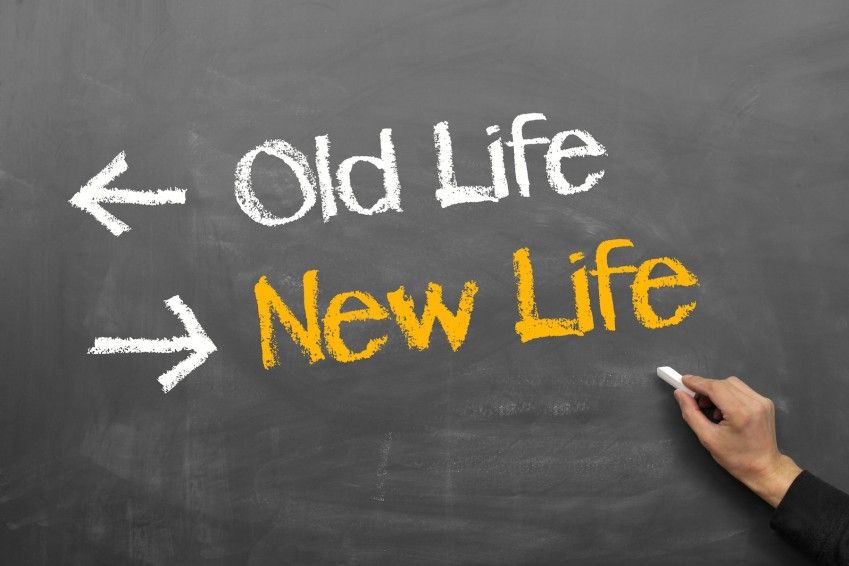 It's an unintentional habit that many of us find ourselves waiting until a Monday to start a new regime or a New Year to set a goal when realistically we are all capable of making a resolution at any time of the year. At Signify, we're massive advocates of setting new goals regularly and encourage you to evaluate your career and job situation frequently, not just at the beginning of a New Year. We recognise and appreciate that many people use a New Year as an opportunity to change; people looking for a new job soared by 64% last January compared with the rest of the year, according to Indeed, so we're here to lend you a helping hand. We're seeing increasing investment in Scala across the world so while you're looking for a new job, why not head to a new destination too?
Belgium is world famous for its delicious chocolates, and being home to a wide array of beers but were you also aware that Robert Cailliau, Belgian engineer and scientist, is famous for the proposal, later developed with Tim Berners-Lee, of a hypertext system which eventually led to what we now call the 'World Wide Web'? With many of our clients based in Belgium, we explore why people in tech are swarming Europe's capital of diversity, and settling. We are currently hiring a Scala Software Developer contract role in Belgium.
It's no wonder Berlin wages have increased significantly and unemployment is at the lowest it has ever been with it being the European work hotspot. Renting office and living space are substantially lower in Berlin than in nearly every other leading city in the world making the thriving global capital even more attractive to investors, companies and an extremely talented workforce from across the world. The reasons for working in Berlin are plentiful, and we're recruiting a Scala Software Engineer in Berlin.
Dubai attracts workers from all corners of the world and it's no surprise with some of the best business and employment opportunities on offer. If working in a cosmopolitan city that is strategically located, offering world-class comfort and luxury on top of a tax-free salary in the sunshine doesn't appeal to you, nothing will! We are helping one of our clients in Dubai find a Full Stack Engineer.
Dublin is a beautiful, cultural city and fast becoming a European work hotspot. The charm of the Irish capital is attracting an extremely talented workforce from all over the world.
Every year, The Netherlands ranks as one of the best places in the world to live and work. Unicef reports suggest Dutch children are among the happiest in the world. More than half of the Dutch working population works part time, a far greater share than in any other country. On average only a fifth of the working-age population in the EU holds a part-time job (8.7% of men and 32.2% of women) compared with the Netherlands 26.8% of men and 76.6% of women work less than 36 hours a week. With many of our clients based in Holland, we can see why people in tech are flocking to The Netherlands and staying. We're recruiting a Scala Engineer and a Senior Scala Developer.
Here at Signify, we're *just* a little bit in love with San Francisco and excited to have visited when we sponsored Scale By the Bay last November. If San Francisco is a bit of you, we are currently recruiting a Senior Scala Engineer and a Senior Platform Engineer for clients over there.
Australia is by far the most popular expat destination, appealing to workers from around the world who move to this isolated island en masse. The reasons for working in Sydney are plentiful, and we're helping our client recruit a Big Data Engineer.
We may be biased with our HQ being situated in London, but we honestly take for granted all the UK has to offer. More than 1.5 million people are already working within the digital sector, or in digital tech roles across other sectors, while the number of digital tech jobs across the UK has grown at more than twice the rate of non-digital tech sectors. Britain remains one of the most competitive places in the world to start and grow a tech business. We're have plenty of roles in the UK and some of our favourite are; Software Engineer in Bristol, Senior Java/Scala Engineer in Cambridge, Scala Software Engineer in London, a Head of Engineering in London and a Senior FullStack Developer in London.
Tokyo is a marvellous mix of modern living and old-fashioned manners and although Tokyo is famous for being busy, it can be quiet and you can find serenity in the beautiful gardens. We're looking for a Data Engineer and a Senior Platform Engineer.
We've only covered a number of destinations we're currently recruiting for; click here to view the full list. Good luck with your job search!