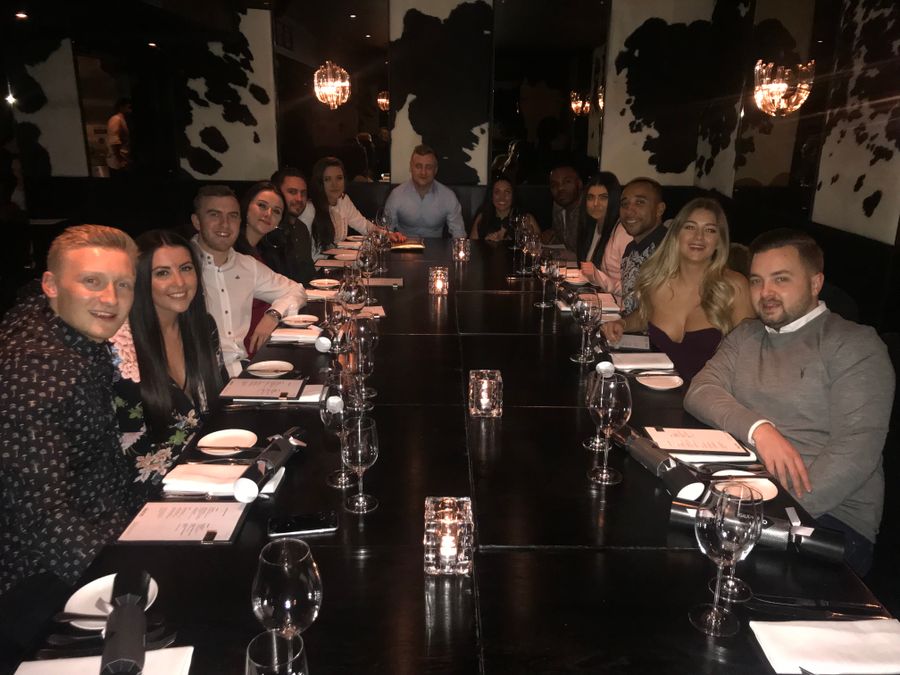 Signify celebrated our Christmas party and gave out awards on Friday the 22nd of December. The team work super hard so it's important to celebrate success and reward the team for their commitment throughout the year for giving our clients and candidates the best service and ensuring the Scala community continues to grow.
We kicked off our Christmas party with our Secret Santa gifts, the team then surprised me with the most thoughtful card filled with heartfelt messages and a voucher to treat myself, sounds cheesy but as this was unexpected it was pretty moving to feel appreciated by my team. Myself and Billie our Marketing Manager then delivered a detailed presentation of an overview of our year in 2017 and what we have achieved as a business.
We then handed out awards and prizes for 2017, this included some funny moments from the past 12 months as well as awards for some truly outstanding performances. A huge well done to Jack Clement, Carl Woodbridge, Susan Barrance and Rachael Hedgecock for their awards.
We then celebrated by eating our 'Christmas Dinner' at Gauchos and then we danced the night away in Soho. We closed the office over the festive period to enjoy a much-needed break to recharge the batteries and enjoy some time with our loved ones.
I would like to thank everyone single one of my team for making the first full year at Signify so enjoyable, I genuinely love getting up in the morning to do what I do, I love the culture, the platform we are creating and most of all the people in our business, this is what makes us unique. I hope we can continue to change people's perception of the recruitment industry one small step at a time.
Thanks to all of our clients, candidates and suppliers for your continued support, we appreciate every single one of you.
If working for Signify sounds interesting to you please drop me a line on ryan.adams@signifytechnology.com