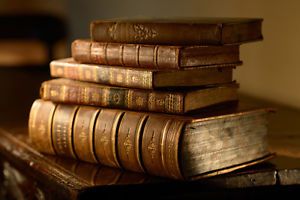 We bring you a New Year's Eve special, featuring our suggested 'Sunday Reads', because we know no matter the time of the year, our fellow Scala peers never truly switch off! This week we give you more of our best-loved Scala articles, including a controversial read and two newly released youtube videos to have you armed with fresh knowledge ready to kick start your 2018 with a Scala bang. Enjoy and don't forget to subscribe below to receive these, every Sunday, before anyone else!
The Why of Go by Carmen Andoh provides the historical context around the technical decisions of the Go language to better understand its concurrency primitives, garbage collection, and small standard library.
Controversial read: Docker, Inc is dead by Chris Short has already divided opinions within the Scala community and received significant backlash and it's only 24 hours old! Do you think Docker is dead?
Software Vulnerability Management: Why it's not as easy as "find it and fix it" by Ken Prole explores the use of multiple testing techniques such as static analysis, dynamic analysis, manual penetration testing, component testing, and threat modelling.
Should You Write Comments? Developer Dan Newton, posits that comments should only be reserved for special occasions.
Nelson: Rigorous Deployment for a Functional World by Tim Perrett is his highly acclaimed talk on Nelson, principled systems and graph theory from Scale By the Bay, now online.
Scala eXchange 2017 closing keynote "Composing Programs" by Rúnar Bjarnason, is live and you can watch it here.
Signify Technology reflects on achievements in 2017
If you're craving more, check out last week's recommended reading material here.
Also, if you have any feedback or any recommendations for our upcoming Sunday Reads, please email Billie billie.graham@signifytechnology.com and feel free to promote your own work too!
Have a wonderful New Year everyone and thank you for supporting our Sunday Reads in 2017.
Are you enjoying our recommended reads? Subscribe below to our Scala Sunday Reads and stay ahead of the game!