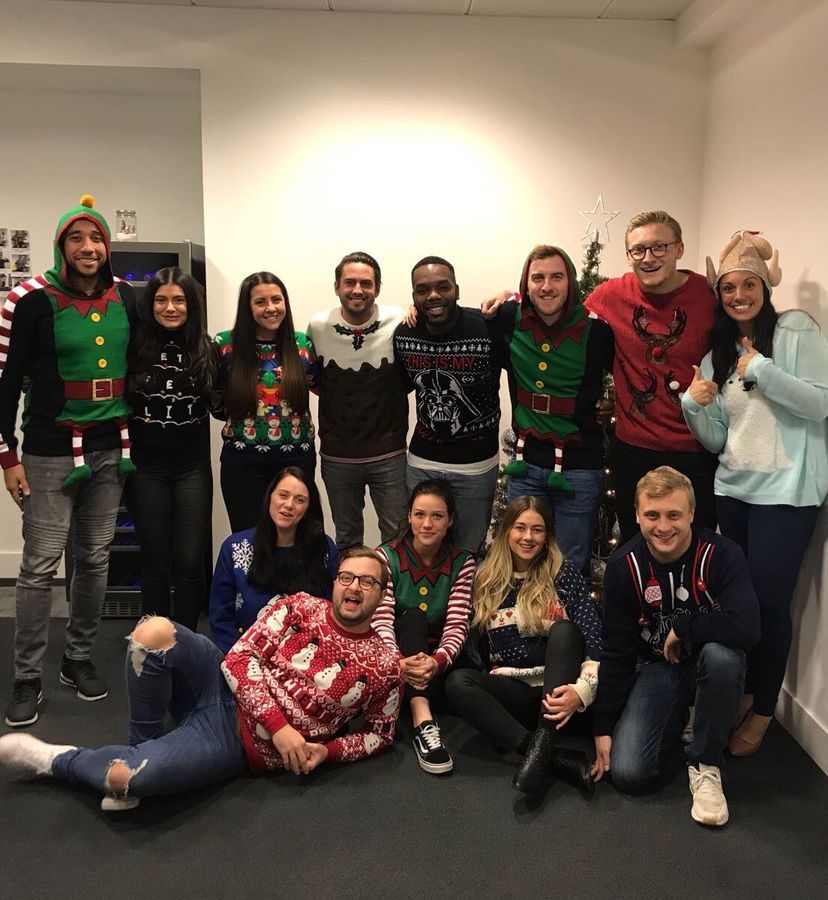 Today, 15th December 2017, we are aiming to make the world better with a sweater as it's Christmas Jumper Day. The Signify Family is donning the daftest, most wonderful woollies to raise money for Save the Children's national fundraising event - Christmas Jumper Day. Save the Children is expecting over 5 million people across the UK to take part in the biggest, silliest Christmas Jumper Day yet – and we're donating £5 per jumper to help children in desperate need around the world. Even if your company isn't participating, you can text the donation code TEAMSANTASIG to 70050 and it will deduct £5 from your phone bill. Please support us!
We've been voting for our favourite jumper in the office, and the lucky winner was announced during our team lunch. Massive CONGRATULATIONS to Shannon who won by one vote! Shannon is the winner of a giant Lindt ball filled with plenty of chocolate which she is kindly going to share with her team, even if she doesn't know it yet!
About the cause
Every donation contributes to saving lives. The money raised could help give a child living in a refugee camp clothes to keep them warm through winter. It could help buy nutritious food and safe drinking water for a family, or set up a safe space for children caught up in disaster – giving them the chance to be children again. Please spare the cost of your lunch to donate to this great cause. A worthy cause that we couldn't refuse to get involved with. Get involved and don't forget to show off your jumpers on Twitter using #christmasjumperday.