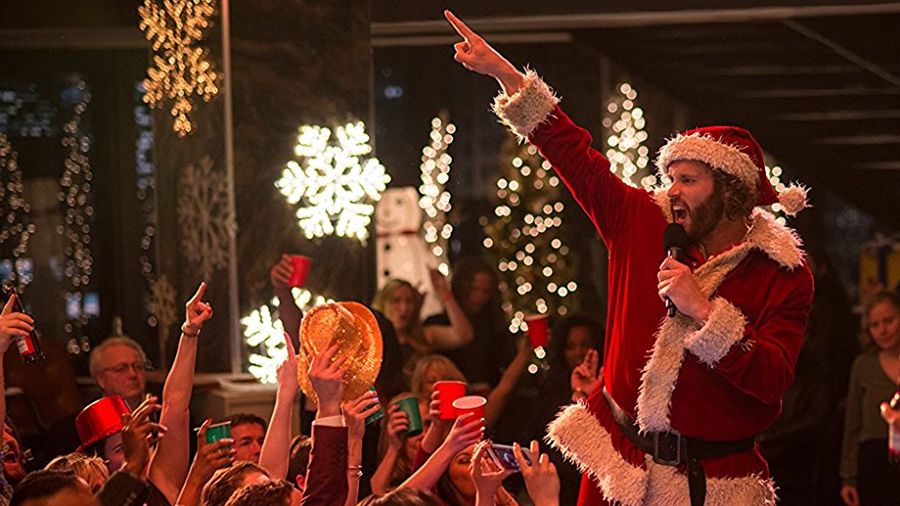 We're in full swing Christmas Party Season and although ours isn't until the 22nd of December as we like to go out with a BANG, several people have already had their parties and we've heard a number of no-no's already. It may seem common sense what behaviour is appropriate and not, but we have compiled a list to remind you that this is a party with your work family not your sports team on Fresher's Week! If you have some 'liabilities' in your workplace, share this article with them and help them avoid any embarrassment post-Christmas party.
Secret Santa
It's common policy that companies opt in to do Secret Santa and swap presents on the day of the Christmas Party. It's imperative that you participate and be fun and cheeky with your gift but don't be insulting. Consider yourself lucky if you haven't witnessed a very awkward unwrapping moment with an over the line gift. It's also worth mentioning that the operative word being 'secret' so we'd encourage you not to let the cat out of the bag.
Do chic not cheap
Make sure you're aware of the dress code and you stick to it! By all means dress up, keep your style and flair - even wear something sexy, classy and chic but don't look cheap. If you're worried about your attire, converse with colleagues beforehand to keep your mind at ease. You don't want to feel uncomfortable on your Christmas do.
Be social
This is the perfect time to socialise with people from across the business. Use this time to get to know colleagues you don't ordinarily get a minute with in the office and make new friends. But don't hog people and make them feel trapped in your 40-minute monologue and avoid office gossip. Stick to 10-15 minutes one on one, get involved and network the room!
Your Boss
Do let your hair down with your boss and have a laugh even praise your boss and buy them a Christmas drink but DO NOT talk about a pay increase or resigning. This is neither the time nor place no matter how convinced you are after your third tequila. According to the Telegraph, 10% of employees ask for a pay rise and 2% of employees quit their job during the event or as a direct result of the party.
Mistletoe
Unless it's something you would want to do sober, let's avoid an alcohol-fuelled romance. Of course, we encourage it if the sparks have been flying between you in the office, but remember you are with your peers so maybe pursue a romantic exchange out of sight.
Technology
We live in an age where we're always connected. Do not respond to client emails while out drinking especially if your party starts in the office and you're swigging drinks at 4pm. Don't spend the duration of the party on your device either, it's antisocial and could be considered rude. Be mindful of what photos you share across Social Media too to avoid any morning after regrets.
Don't be the first to leave, avoid fights at all cost, be merry, drink plenty of what you can handle and have fun. This is the time to celebrate your hard work and efforts during 2017. If you're not attending your Christmas party because you are considering leaving your current company, we have plenty of roles that you may be suitable for here.