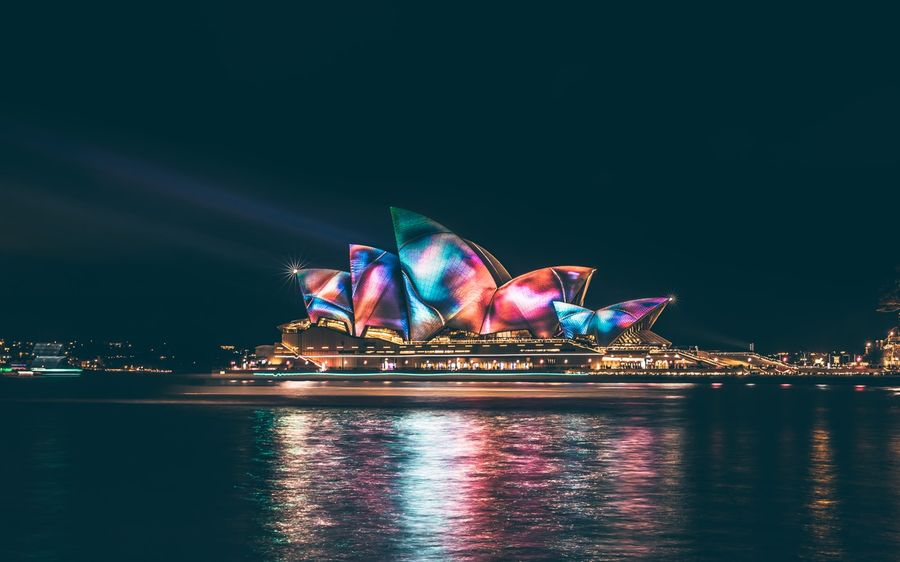 Australia is by far the most popular expat destination, appealing to workers from around the world who move to this isolated island en masse. The reasons for working in Sydney are plentiful, and we've listed our favourites, below:
The Weather
Sydney boasts an amazing sunny climate and even the temperature during the winter months is mild and remains around 16c. The radiant sunshine lends itself to more outdoor activities for people living in Sydney. Mild winters and warm summers make Sydney the perfect place for making the most of the outdoors.
Multicultural
The cultural life of Sydney is dynamic, diverse and multicultural. Many of the individual cultures that make up the Sydney mosaic are centred on the cultural, artistic, ethnic, linguistic and religious communities formed by waves of immigration. Along with the playful, outgoing and adventurous Australians themselves, are a sea of expats coming from all over the world in Sydney to practice their English. Don't be surprised to meet some Brazilians or Germans sunbathing in Bondi. English, Arabic, Cantonese, Mandarin, Greek and Vietnamese are the main languages spoken in Sydney so wherever you're from, you're more than likely to feel at home.
Lifestyle
Working to live is the mantra of many employees working in Sydney and one of the most appealing aspects for expats. With over 100 beaches, you're guaranteed to be really close to one beach! Imagine finishing work and going for a swim in the ocean afterwards? That's something most cities can't offer. Working out is common in Sydney with many workers waking early to surf or hit the gym before work. The healthy lifestyle will undoubtedly be complemented by the abundance of fresh and healthy food on offer. You are more likely to be happier and more focused on your career, with this work-life balance.
Sydney is a major global city with a vibrant scene of musical, theatrical, visual, literary and other artistic activity and several sites to see. The Sydney Opera House being one of the most visited concert halls in the world, is open 363 days a year.
Transport and commuting
Compared to more than 88.5% for Greater Sydney, only 59.3% of local households own a car in Sydney; which is no surprise as public transport is extremely practical and cycling to work is the norm. The cycleways are amazing with traffic lights especially for cyclists in the CBD (city centre). Alternative modes of transport include getting a boat through Sydney Harbour, or taking the train and nearly always getting a seat, even if you're living only 2 stops from the city.
Visas
Worried about a potential visa situation? On 18 April 2017 the Skilled Occupation List (SOL) was replaced by the Medium and Long-term Strategic Skills List (MLTSSL). In order to qualify for skilled migration to Australia, you must nominate an occupation from the Medium and Long-term Strategic Skills List (MLTSSL). However, if you are applying for skilled migration via nomination by a State or Territory Government; you have the option of nominating an occupation from the Short-term Skilled Occupation List (STSOL).
Our only caution when researching sizzling Sydney is beware of the Sydney Funnel Web Spider also known as one of the most dangerous spiders on Earth, able to kill a human in 15 minutes. Killer spiders aside, Sydney seems perfect!
If you crave a work-life balance then Sydney is the destination for you and we're working on a plethora of live roles over there. Our TOP job in Sydney is: