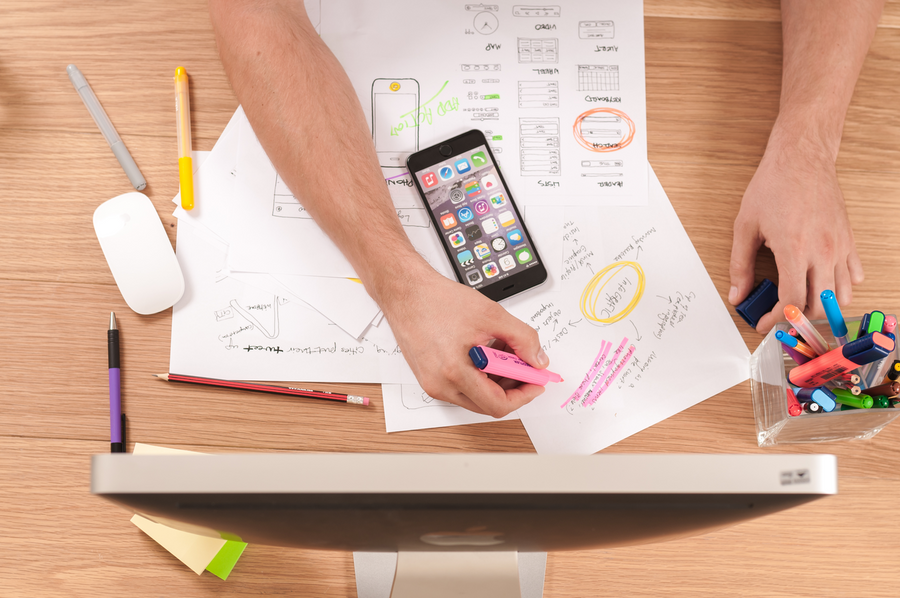 We recently asked 1000 people in the Scala community what their preferred methods are when looking for a job. We asked for their top three methods, but several participants said they didn't even use three. Being a global recruitment agency specialising in Scala, we use multifarious methods to advertise our jobs through different platforms to reach our target audience, but are we missing the mark? As we recruit in countries across the world, we wanted to know if undiscovered talent could be looking in places we haven't heard of. While no method in silo can promise success, we currently combine multiple techniques to optimise the chances of displaying our client's jobs in front of great candidates. We reveal our results below and highlight some surprises during this research. Read more to find out where job seekers turn to first:
LinkedIn
No matter the jobseeker's location, LinkedIn comes up trumps with 70% of people putting LinkedIn in their top 3 search methods. 47.5% said LinkedIn was their first choice and 5% rely solely on LinkedIn to look for jobs. This is completely comprehensible with candidates being able to look through many relevant jobs and find the hiring manager or recruiter enabling them to contact directly.
Job Boards
Contrary to popular belief; the job board is definitely not dead! 46.5% of respondents placed a job board in their top 3. With jobseekers revealing everything is about reducing the number of touchpoints, it's no surprise job boards feature and are a go to for candidates. The same individuals who are accustomed to using Amazon to buy a variety of products from multiple brands on one website, would naturally replicate this approach when looking for a new job. Specialist/niche job boards were a focal point and were named 5 times more in our results than their generalist counterparts.
Recruiters
40% had a preferred recruiter in their top 3 and 30% had recruitment agencies in general in their top three. Although the personal and knowledgeable approach clearly contributes towards this, it's the access to industry contacts with whom the recruiter already has good rapport with, that candidates value most when using a recruiter. Candidates are using recruiters to refine their process and are working with a preferred recruiter.
The above results reveal that jobseekers around the world are using avenues which ultimately reduce the number of touchpoints during their job hunting venture. It's clear from the results that recruitment requires a multifaceted approach, but what else have we learnt from our candidate survey?
It seems in the digital age we're still heavily reliant on the trustworthy traditional marketing tool; 'word of mouth', with 26% stating they rely on their industry peers, colleagues and meetups for guidance on finding a new job.
The research revealed that 10% of respondents confirmed they use Glassdoor to search for jobs coupled with reading employee reviews to get the inside scoop on a particular company before deciding whether to apply for a role or not. This was noted from candidates in Russia, Spain, America, The Netherlands, England and Germany. A handful of people said Glassdoor was their first port of call when job hunting. What do your employees say about working for you on Glassdoor? We would advise you to review and address this sooner rather than later – if needed!
A reasonable number of candidates said they refer to their University job board to look for jobs and attend university job days and this wasn't exclusive to junior candidates/graduates either. There is an element of trust and affiliation with the place they studied as the natural go to place to build on their career. Do you currently advertise your jobs with Universities?
Candidates said they apply directly to jobs advertised on the prospective company's website, and they spend time checking the careers page of companies they would like to work for but they do not rely solely on this method. Are you keeping your careers page up to date?
It's clear there are many channels you can use to attract talent in tech, and this is by no means an exhaustive list, but it represents some of the highest impact job searching best practices from our research. If you are struggling to fill your Scala roles, we help recruit for some of the best-loved names in Scala including Lightbend, Zalando, Twitter, OVO energy, ITV, Medidata and Nordea to name but a few. We work with small tech companies just setting out, and global blue chip companies across 16 countries. Get in touch here if we can assist you with your hiring needs.