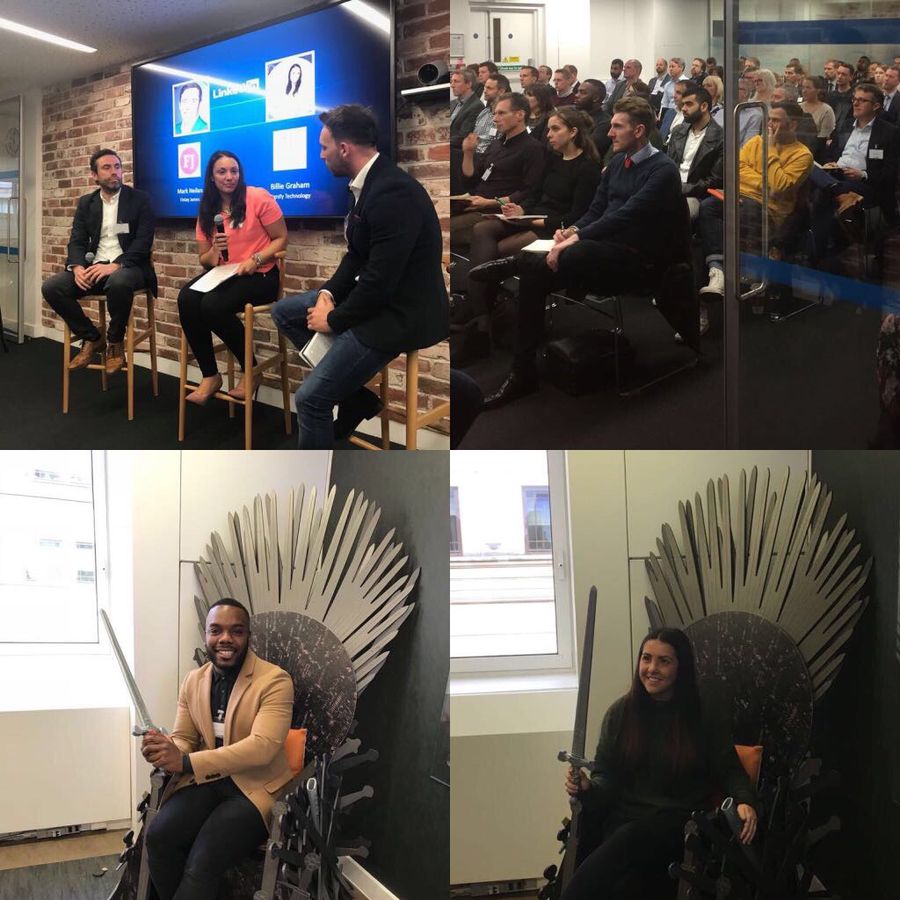 It's no secret that we use LinkedIn to expand our network, attract candidates and engage with clients. We also use LinkedIn to support our brand and spread awareness of how we're supporting the Scala community, what we're up to and content we hope resonates with our audience. Sara and Louise came into our office last week and they fell in love with the company ethos & energy, and the very next morning phoned in to invite Billie, our Marketing Manager, to speak on their panel. Their panel was in front of over 100 clients to discuss the importance of online and offline strategies and detail how Signify is doing things differently and utilising LinkedIn. Daniel and Rachael went along too and even Daniel had a turn on the mic! It's great to be recognised by big corporations like LinkedIn and we're truly grateful. Before the panel, LinkedIn showed a video and spoke briefly about Microsoft's acquisition and what's to come.
Five Fascinating Facts from LinkedIn:
Over 50% of the World Population is under 30 years old – are you tech ready for this audience?
The ROI of Social Media is your business will still exist in 5 years
93% of buying decisions are influenced by Social Media
Every single second 2 people join LinkedIn
More people own a mobile device than a toothbrush…
You can watch the full 'Socialnomics 2017' video from LinkedIn here.
Aside from the event itself, LinkedIn are wonderful hosts and have the most incredible offices. As well as their own gym and restaurant, each floor has its own theme and each meeting room reflects this theme; on their Transport floor one meeting room is a London Bus converted into a meeting room and on their Entertainment floor they have a Harry Potter themed room and a Game of Thrones themed room which Billie, Daniel and Rachael took full advantage of! We couldn't be more grateful for the opportunity and experience, thank you LinkedIn.
With this in mind, it's obvious LinkedIn really cater for well-being in the workplace; an important topic we've recently discussed which you can read here: 'Mental Health in the Workplace'.