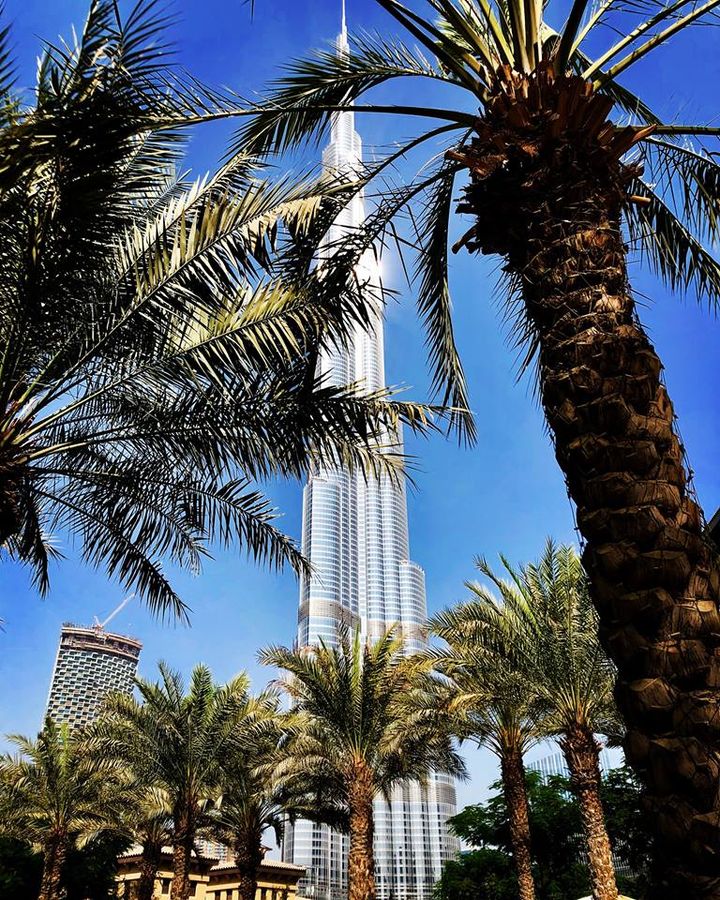 Photo credit: Laura Porter (Ecommerce & IT Project Manager at flydubai).
Dubai attracts workers from all corners of the world and it's no surprise with some of the best business and employment opportunities on offer. If working in a cosmopolitan city that is strategically located, offering world-class comfort and luxury on top of a tax-free salary in the sunshine doesn't appeal to you, nothing will! Here we list some of the many perks of working in Dubai:
Financial Freedom
Tax-free salary is the most obvious perk and Dubai provides the best tax-free investment opportunities to employees who want to live a comfortable and luxurious life. You do not need to pay wealth tax, corporate tax or income tax. A heads up from January 2018 a sales tax (VAT) will be rolled out and increase the price on all goods and services but it's only 5%.
Multi-cultural workforce
Dubai is a place where east meets west, giving you the Arabic lifestyle while feeling at home working with expats. Residents in Dubai are made up of over 180 different nationalities across the world. English is widely spoken so there is no language barrier and makes life easier when doing business with the locals. It is strategically located at the centre of the world business map which is easily accessible from different parts of Asia, the Middle East and even European countries. If you're looking to immigrate to other countries, further down the line in your career, Dubai can be your launch pad to getting in to Canada, Australia, Hong Kong etc.
Travel and Commuting
The other Emirates are on your doorstep, so you can have a weekend away, or even just a casual day trip to other equally picturesque places such as Abu Dhabi, Oman, Ras Al Khaimah at al. Commuting with Dubai is stress-free and relatively small so you can get around super quickly and there is minimal traffic. Taxis are very cheap and parking is too, if not free - and all the hotels have free valet parking.
Safety
Safety is a key factor when considering relocating and in Dubai, you could leave your door unlocked if you want to. You don't need to worry about leaving your valuables on display in your car or leaving them on the beach. It doesn't matter what time of the day you step out, you can freely walk on the streets without the fear of being attacked or mugged. Crime-rate is close to non-existent and the police are efficient and fast.
Service
Any resident will tell you how great the service is. If you need a painter, plumber, electrician etc, they will be with you immediately. There are plenty of places such as pharmacies, supermarkets, coffee shops, and even phone shops that are open 24/7. There are people who pack your shopping in the supermarket, and who fill your tank at the petrol station. In car parks if you leave your window wiper up, someone will come along and clean your car. Maids are cheap and readily available, so most workers have them for cleaning. Many families have a live-in maid too.
The Weather
Dubai boasts an amazing climate with the sun shining all year round – every day. Even the winter months only see a small amount of rain and temperature still around 20c. The radiant sunshine lends itself to more outdoor activities for people living in Dubai.
Outdoor Activities
In Dubai, everything is on your doorstep; an abundance of beaches, malls, outdoor/indoor sports with a plethora of golf clubs, the ski resort in the mall of the emirates and kayaking and paddle boarding on all the beaches. There's always a new hotel, restaurant or mall opening, so there is plenty of choice for places to go. With events like Rugby 7's, Grand Prix (in neighbouring Abu Dhabi), golf and other popular sporting events, Dubai gives you every excuse to go out and explore this city full of adventures.
We are currently recruiting for clients over there with many roles. Our current favourite Dubai based job is: