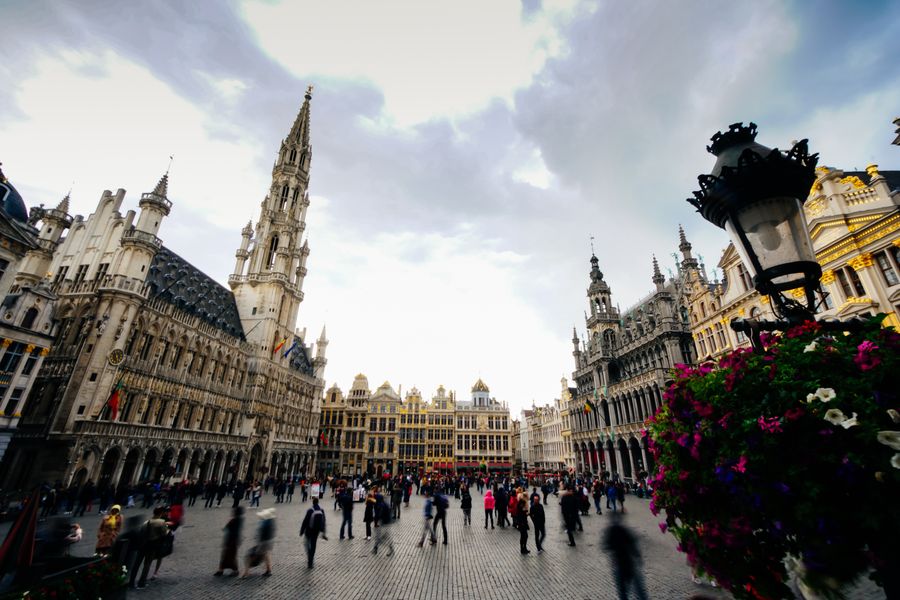 Buoyant Belgium more like! Belgium is world famous for its delicious chocolates, and being home to a wide array of beers but were you also aware that Robert Cailliau, Belgian engineer and scientist, is famous for the proposal, later developed with Tim Berners-Lee, of a hypertext system which eventually led to what we now call the 'World Wide Web'? With many of our clients based in Belgium, we explore why people in tech are swarming Europe's capital of diversity, and settling.
Digital Belgium
The country's "Digital Belgium" initiative is an ongoing effort to bring Belgium into the digital top three of the European Digital Economy and Society Index by the year 2020. The plan also hopes to help the country see 1,000 new start-ups blossom and 50,000 new jobs to be created across tech.
Local Languages & Diversity
Belgium can be divided into two geographical regions: French-speaking Wallonia in the south and a dialect of Dutch (Flemish) in the Flanders region in the North. Brussels sits right in between these two regions and therefore is bilingual, with many people speaking French and Dutch. Interestingly, Belgium is a trilingual country, because there is a small part in the south of Wallonia that is dedicated to German speakers. You'll be a step ahead if you already speak one of these three languages. With 62% of its residents foreign-born, Brussels is home to the world's second-most diverse population (after Dubai), according to the World Migration Report. The Belgian capital will surprise you with its international vibe.
Transport
The train network in Belgium is one of the best in Europe and fares have extremely low prices. For example, a forty-minute trip from Ghent to Brussels costs less than €8 EUR. Bargain Belgium!
Additional Support for start-ups
Belgium fully supports the tech start-up culture and has incentives readily available for companies or entrepreneurs hiring their first employee. One top incentive is a temporary reduction in employer's social security contributions and a temporary payment of an allowance paid by social security to the employee concerned.
Working Visas
The employer must obtain authorisation to employ a non-European national (that is, a person from a jurisdiction that is not a member state of the European Economic Area). The employee must be in possession of a valid work permit. Both documents must be obtained prior to the commencement of work in Belgium. Both applications should be filed at the same time by the employer or their agent.
There are three types of work permit:
Work permit A. Valid for all kinds of employment, for all employers, professions and sectors and for an unlimited duration. Only a limited number of applicants qualify for this type of permit (for example, foreign nationals who can prove four working years that are covered by a work permit B, during an uninterrupted residence period of at least ten years).
Work permit B. Valid for one specific position with one specific employer. This work permit is valid for a maximum of one year, but can be renewed.
Work permit C. Valid for all employers and for foreign nationals with a temporary right of residence in Belgium. These permits are generally not renewable, and have a maximum duration of 12 months.
Liberal
Belgians are very open-minded and tend to be liberal thinkers. They legalized euthanasia in 2002 and gay marriage in 2003, well before other European countries did so. In Belgium, you will be taken at face value which can be extremely refreshing especially if you move to Belgium from a more judgemental society. You will undoubtedly experience their accepting attitude in the workplace.
Famous for its Festivals
If you love live music, you will adore the music scene in Belgium! Tomorrowland is the biggest and most sought-after electronic festival in the world. It takes place in Boom, near Antwerp. Tomorrowland is only one of several festivals held in Belgium; other popular festivals include Rock Werchter, Pukkelpop, and Couleur Café.
Drinking
If you're partial to a pint of beer you will embrace Belgium like a treasured friend; when you go out for a beer or a drink, you don't have to worry about bars closing down at a particular time. Belgium doesn't have a legally mandated bar closing time, so you can enjoy drinks well into the morning hours! It's also considered socially acceptable in Belgium to drink beer before lunch, even early in the morning. Although we would never encourage rocking up to the office intoxicated.
Working in Belgium will grant you access to world-class concerts, events, museums, international cuisine, cool bars, and big parks, while still being able to easily get from one point to another and become part of close-knit communities. Belgium is a fantastically charming country that conquers your heart, whether you're just visiting or living there. With stunning landscapes, breath-taking architecture and a high multicultural environment, in Belgium, you can truly feel at home.
If Belgium sounds appealing to you, we are currently recruiting for clients over there with many roles. Our current favourite Belgium based job is: