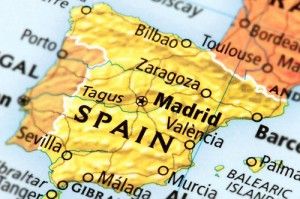 As Signify looks to reign in Spain at Lambda World in Cadiz, we are brushing up our Spanish scala knowledge and transforming into señoritas y señors a la casa de Signify! As gold sponsors of Lambda World, we feel it our duty to understand and grasp the Spanish scala market and share our findings with you. We highly recommend following the listed Spanish tweeps on Twitter to gain great insights into scala in Spain:
Manolo Carrasco - @dodotis
Laura Castro - @lauramcastro
Juan Manuel Serrano - @juanshac
Emilio - @emiliojpg
Gabriel Rodríguez - @vacanomillo
Jerónimo López - @jerolba
David Gómez G - @dgomezg
Antonio Leiva – @lime_cl
Abdón Rodríguez - @abdonrd
Benjy Montoya - @benjymontoya
Mánu Fosela - @manufosela
Jesús López-González - @jeslg
Recommended Reading Material written by Lambda World Speakers:
Are you going to Lambda World? Make sure you visit our stand to be in with a chance of winning an Apple watch, all you have to do is introduce yourself and follow us on Twitter.
If you love Spain and all things Spanish, we are currently recruiting for clients over there with a number of roles. Our current favourite Spain based job is: