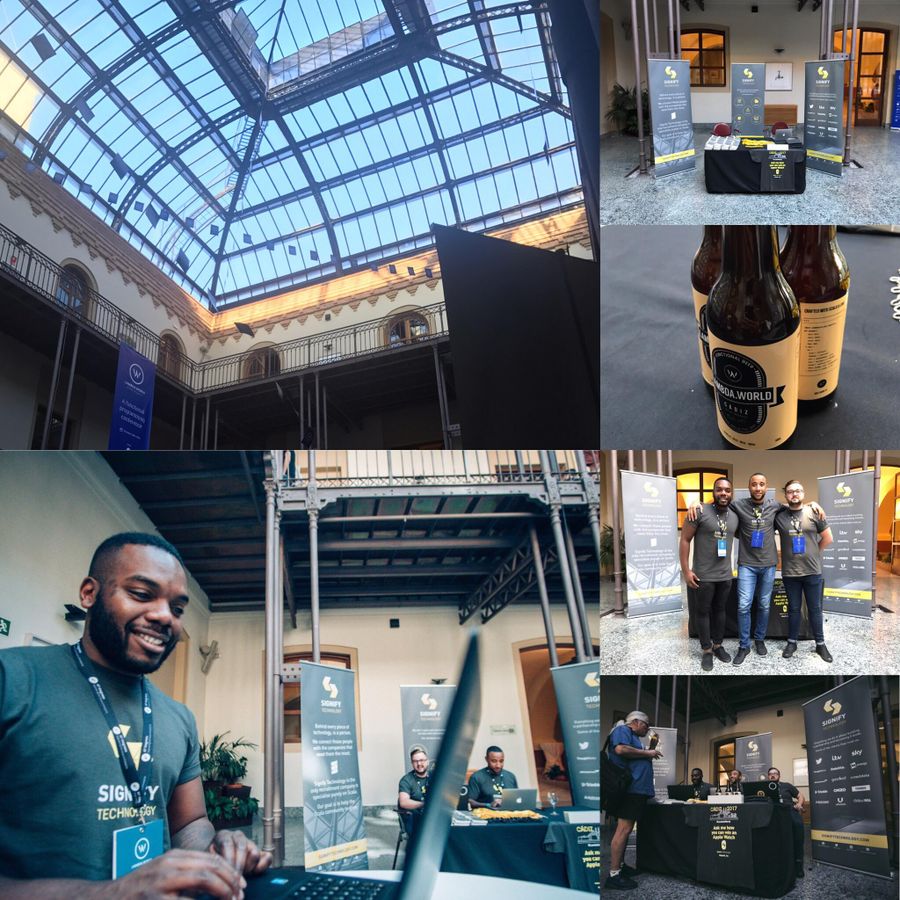 In a first for Signify, we sponsored Lambda World in radiant Cadiz, with Daniel, Jack and Ryan representing Signify Technology as a gold sponsor of the largest functional programming event in Spain. We were particularly impressed that amidst the glorious sunshine and temptations outside, attendees still preferred to be involved with the conferences and spend time engaging with us at our stand. We thoroughly enjoyed the dinner on the first night, where our token guest Jon Pretty was recognised for his tremendous contribution to the scala community.
Several delegates were commending the speakers and talks, and noted how prevalent the spectacular rise of Category Theory was. For those of you who couldn't attend, we thought we'd share some of the slides from some of the popular talks from Lambda World:

'Peeling the Banana: recursion schemes from first principles' by Zainab Ali
'A Pragmatic Introduction to Category Theory' by Daniela Sfregola
'Functional Programming Degustation Menu' by Hanneli Tavante
'Don't Fear the Optics' by Jesus Lopez-Gonzalez
'What is next? (A Friendly Guide to Choosing Your Next Language)' by Andrea McAts
'Side Effects: results may vary' by Yulia Startsev
We ran our apple watch competition and had over 90 entries but there could only be one winner; the lucky attendee chosen at random (with a helping hand from Wheel Decide) was Susana Marlo from Tech Talent South. We are so grateful to have spoken with fellow scala enthusiasts and saw a few familiar faces too. Many thanks to 47 degrees for a fantastic event, in a beautiful location and for choosing Signify to partner with. You can watch the video of the event and feel like you were part of Lambda World 2017.
We will definitely be back representing Signify next year. ¡Hasta Luego!