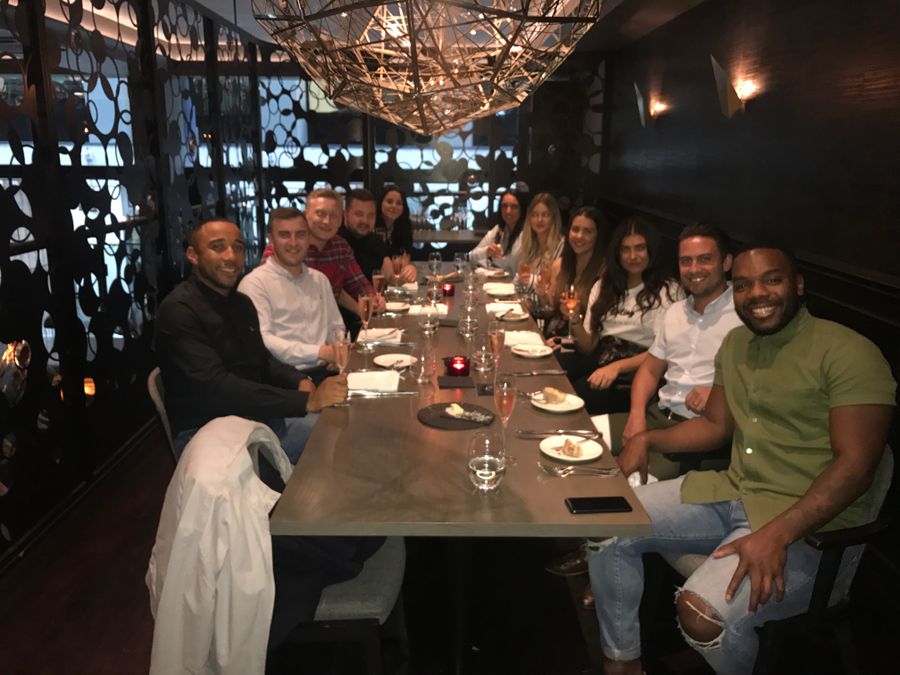 Last Friday, we logged off slightly early to celebrate our achievements in September by taking the whole company to M restaurant, for the best steak London has to offer, in an intimate private dining area. Followed by our very own games room; FIFA, foosball, drinks and dancing the night away.


In September, we were able to place seventeen Scala Engineers into new roles, with six different companies across four countries; the UK, Germany, Belgium and Poland. Congratulations to everyone in the team for making September our most productive and successful month to date, and thank you to all of our clients and candidates for giving us the opportunity to help you.

Signify is an early stage start-up, I'm proud to say that every single employee gives their all every day. I feel it's imperative to have a culture of employees who give their absolute best but are also recognised and rewarded for their efforts. I've seen first-hand that collectively rewarding staff only enhances motivation and creates a family/united feel across the business, where teamwork impacts organisational effectiveness and reflects in productivity across the company.


Does this sound like something you would like to be part of? If so, get in touch as we're currently hiring and looking to add strong personalities to the team.