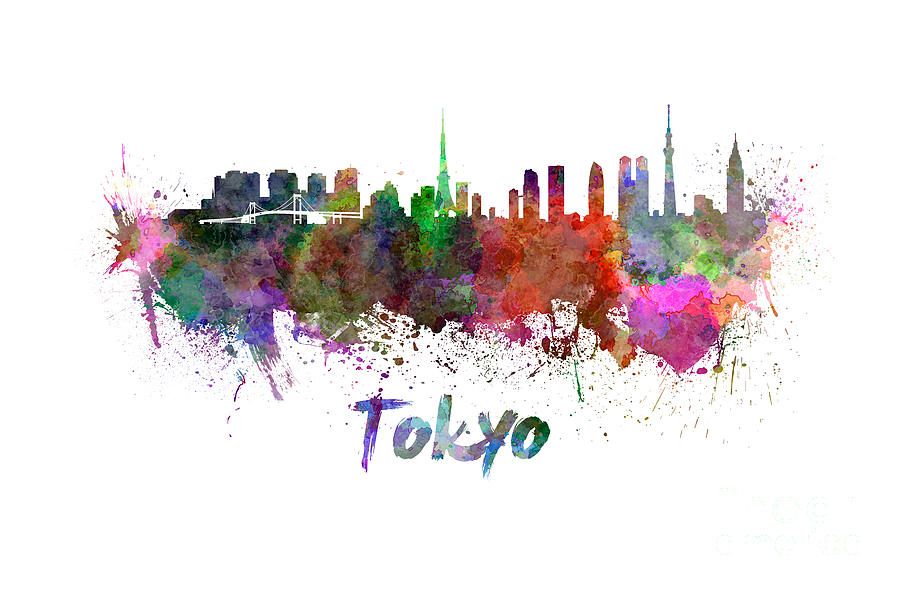 Ever considered working abroad or more specifically, moving to Tokyo to widen your career prospects? It may be a daunting proposal at first thought, but the reasons are plentiful for working in Japan's capital, and we've kindly listed some of them here for you.

A city full of energy and spirit
Tokyo is authentically a 24/7 city and the intangible hustle and bustle may sound tiring, but it's absolutely invigorating and makes the energy an integral part of work life in Tokyo. This also means there is always somewhere to get top quality food, bringing us onto our next reason
Fabulous Food
Whatever takes your fancy, there is always somewhere you can get your preferred food choice in Tokyo, and almost always top quality at a fair price too. Put into perspective, a set menu for lunch at a local restaurant will cost up to £8 or £10 if you really want to splurge. Let's not forget living there you'll have access to one of the best fish markets on the planet also being the largest and busiest: Tsukiji.
Reliable Transport
Living in Tokyo, means you can finally ditch the car as there is absolutely no need to drive in this favourable city, freeing up surplus cash to spend on good food. In Tokyo, the train system is phenomenal; extremely efficient, clean, safe and the most reliable trains you'll ever set foot on. It doesn't matter where you want to venture in Tokyo, there's a train line to get you there. Goodbye traffic!
Networking in Tech City Central
You'll be rubbing shoulders with the employees of Apple, Facebook, Google and Pokemon to name but a few, so by the time your friends in other cities have heard about the newest products from the big names mentioned; you will already be established karaoke buddies with fellow developers. Yes, karaoke is the normal thing to do with your colleagues, in Tokyo.
Entertainment
You will be lost for what to do in Tokyo so we have mentioned a couple of must – do's. Step aside kabuki – sumo makes for fantastic theatre with three grand tournaments a year (January, May and September), you would be mad to not step foot inside the arena! You have Yoyogi Park for a green space filled with entertainment and the Shinjuku Gyoen National Garden is where to go for the most stunning scenery to escape the hustle and bustle of the city.
One of the world's safest cities
Tokyo is an incredibly safe city to live in with regards to your personal safety and possessions. That's not encouraging you to leave your common sense behind at the arrival gates by any means. You can walk home by yourself at any time feeling completely safe. It's not unheard of to leave your belongings somewhere and find them in the same place a day later.
Additional support and guidance for being an 'outsider' or more commonly used a 'gaijin'
You will be living in a society that's well-ordered where you will know why things happen, and why they don't. Your Japanese peers and colleagues will be aware that you're a 'gaijin' and guide you if you do mess up and you'll probably be forgiven. You'll be told politely and as long as you show respect and a willingness to learn, life goes on as normal, as a gaijin and you'll be accepted with good grace.
If you're considering moving there and have children, you'll be thrilled to know childcare is incredible offering 7.30am until 6.30pm as common hours for a mere £15 per day - and they even offer discount for siblings! There you have it, Tokyo is a marvellous mix of modern living and old-fashioned manners and although Tokyo is famous for being busy, it can be quiet and you can find serenity in the beautiful gardens. We've highlighted the fabulous food and unparalleled mass transit system but we'll let you research the swanky shopping malls and experience the gorgeous city views and Skyline of Tokyo. If Tokyo sounds like a bit of you, we are currently recruiting for clients over there with a number of roles. Our current favourite Tokyo based jobs are: