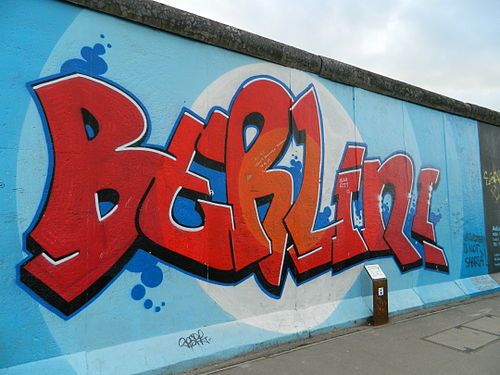 It's no wonder Berlin wages have increased significantly and unemployment is at the lowest it has ever been with it being the European work hotspot. Renting office and living space are substantially lower in Berlin than in nearly every other leading city in the world making the thriving global capital even more attractive to investors, companies and an extremely talented workforce from across the world. The reasons for working in Berlin are plentiful, and we've listed our favourite, below:
Vibrant Atmosphere
You simply cannot talk to anyone who has moved to Berlin, without the atmosphere being mentioned. With this International City being extremely diverse, it enables everyone from everywhere to feel at home. There is very real buzz in Berlin accredited to the dynamic and entrepreneurial culture as well as an incredible nightlife, not to mention the thriving tech, music and art industries.
Tech City
Berlin is home to a multitude of tech start-ups. Google has latched onto Berlin's potential by funding Factory Berlin, a hub for growing tech start-ups and mature companies. By the time your friends in other cities across the globe have heard about the next cutting-edge app, you're already established lunch buddies with the founders. Perfect.
Dress code
In Berlin, you'll be able to ditch the suit and you can forget casual Friday, and embrace casual Monday, Tuesday, Wednesday, Thursday AND Friday. If you're anything like us, you'll be thrilled to say "Goodbye suits - hello t-shirts, jeans and hoodies!" The general attitude in Berlin is closer to Silicon Valley than anywhere else, and the dress code reflects this.
Affordable Housing
Competitive accommodation costs are just one factor driving the German capital's astounding success. The Berlin rent cap that prohibits raising rent prices by more than 10% of the area average, is just one way the German government controls how much landlords can charge.
Transport
Berlin has invested heavily in infrastructure and you can drive from one side of the city to the other in 30 minutes, which makes for favourable commuting times on excellent, cost-effective public transport.
We can also inform you that in Berlin you'll work an average of 35 hours per week - 20% less than the UK (typically 44 hours). We've also heard from several sources their kebabs are the most succulent you'll ever taste! If Berlin sounds appealing to you, we are currently recruiting for clients over there with a number of roles. Our current favourite Berlin based job is: