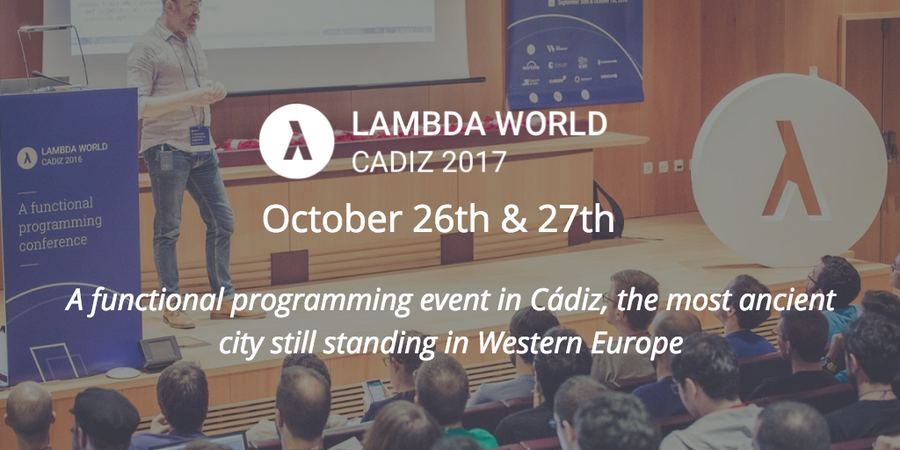 We are thrilled to announce Signify is a gold sponsor of the largest functional programming event in Spain: Lambda World. This will be the fifth scala event we have partnered with in 2017 and takes place on 26th & 27th October, in the beautiful ancient city of Cadiz.

So what's on the agenda? Lambda World is set up as an unconference with tracks running simultaneously and workshops in the afternoon. If you haven't already got your ticket, you can purchase one here or contact Lambda directly and enquire about their grants for the underrepresented – that's for the wonderful women in Tech. We can't wait to see our good friends over at 47 degrees and raise a glass to them because this event wouldn't exist without them.

Ryan, Daniel and Jack are looking forward to seeing faces old and new and will be representing Signify on a stand for the duration of the event, so ensure you swing by, say hello and grab some swag. Or you could always catch them at the closing party in the castle!
If scala conferences are your thing, you are presumably attending Scala by the Bay in San Francisco, if you're not, why not enter our competition to win tickets and return flights for you and an industry friend? Good Luck!