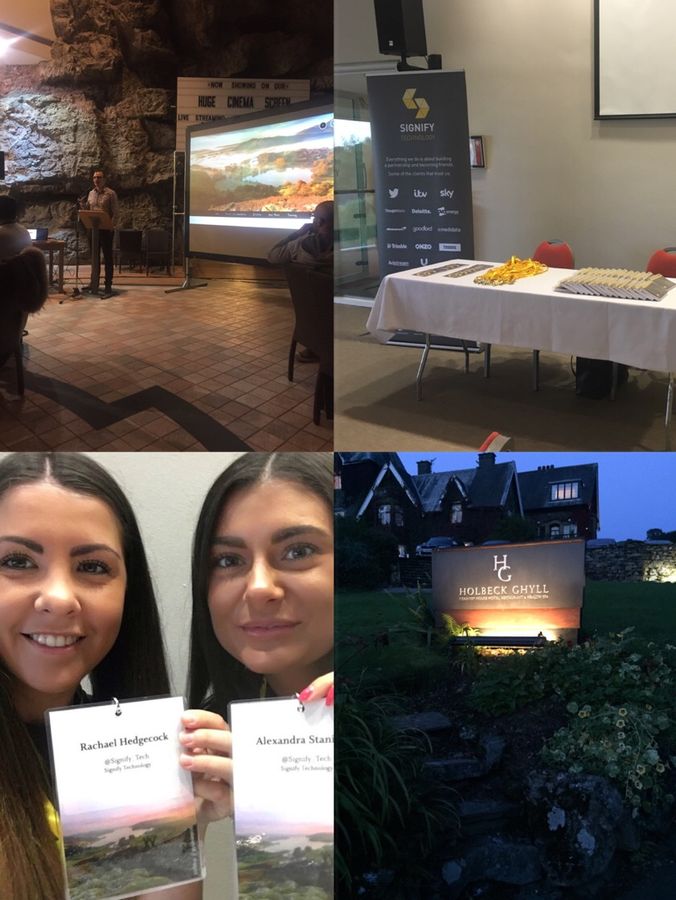 In a first for Signify, we sponsored Scala World in the Lake District with Alex and Rachael representing Signify Technology. We were particularly impressed that after two days of hiking, biking and canoeing, attendees still had the energy to be involved with the conferences and spend time engaging with us at our booth. We really enjoyed the dinners and speaking with fellow scala enthusiasts and saw a few familiar faces too. Many thanks to Jon Pretty for a fantastic event, in a beautiful location and for choosing Signify to partner with.

Many delegates were commending the talks, so for those of you who couldn't attend, we thought we'd share some of the slides from a few of the popular talks from the event:

Gabriele Petronella's slides from his scalafix workshop
'How to build a functional API' by Julien Truffaut'
'A tale of two Monix streams' by Alexandru Nedelcu
Now you're ready to stop reading code and start writing some!
If scala conferences are your thing, you are presumably attending Lambda World in Cadiz, if so read how you can enter our competition to win an Apple watch! Good Luck!