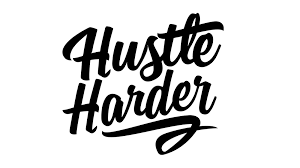 After leaving my last role a year ago, I doubted myself for the first time in my career. My fiancé was on maternity leave, we had a new born at home, we had just moved to our new family home and we were due to get married 6 months later. I decided to put every penny of my life savings into my own company. It was the craziest thing I have ever done but it could potentially be the best thing I have ever done.
I have worked in the tech recruitment industry for 10 years, I had learnt a lot whilst seeing a lot of things I didn't like about the industry, I was on a mission to change people's perception of the industry.
I reached out to all business owners I knew to ask for advice, I even reached out to potential investors to try and gain some confidence. The reality was I loved tech recruitment so I wanted to find a way to run my own business, at times I thought I made the wrong decision walking away from a great package in a secure environment at such a pivotal time in my life. I realised for the first time ever I felt out of my comfort zone and there was no way back for me. I had my back against the wall and I had to find a way to run a business or I risked losing everything I worked all my 20's for.
The hardest moment came 4 months into our journey when the company I had worked for over the past 6 and a half years sold for 9.4 Million, I couldn't help but do the math's on the value of the shares I had just walked away from and how much this could have changed my life. Although this rocked my world for a few days this only made me stronger and more determined to make my business a success. It also inspired the team around me of what we could achieve one day.
It's over whelming to start with, picking a name, registering your company, building a website, choosing a niche market, hiring staff, writing a business plan the list goes on, but if you work hard, follow your passion and never give up you will get there. I didn't go to university to get a degree but I have always been ambitious, worked extremely hard, been super focused and never given up.
We have grown to 8 staff, placed over 60 engineers into new roles across Europe, successfully placed engineers into 23 different companies including Twitter, ITV, OVO, Deloitte & Zalando, sponsored 3 events, 3 more to come before the end of the year, working in 12 countries, over 45 thousand first connections on LinkedIn, received some outstanding testimonials from the tech industry, achieved our first-year budget, changing the way people perceive the recruitment industry, making a real difference to our clients and candidates, built an awesome culture and platform for our team.
In the last 12 months, I have developed both personally and professionally more than ever, my biggest achievement is training and supporting all of my team and watching them grow, fulfilling their potential. I get up every morning loving what I do and I couldn't imagine doing anything different. Thank you to everyone that has made this all possible. I am really looking forward to the next chapter.
If you have an idea follow your dreams, don't let anyone ever tell you that you can't do it, if they do use it as your motivation, don't ever fear failure, you wont know unless you try and you could surprise yourself.
Happy to share any ideas with anyone, thinking of taking the next step in their life.
Thank you for reading this, good luck for the rest of the year everyone.