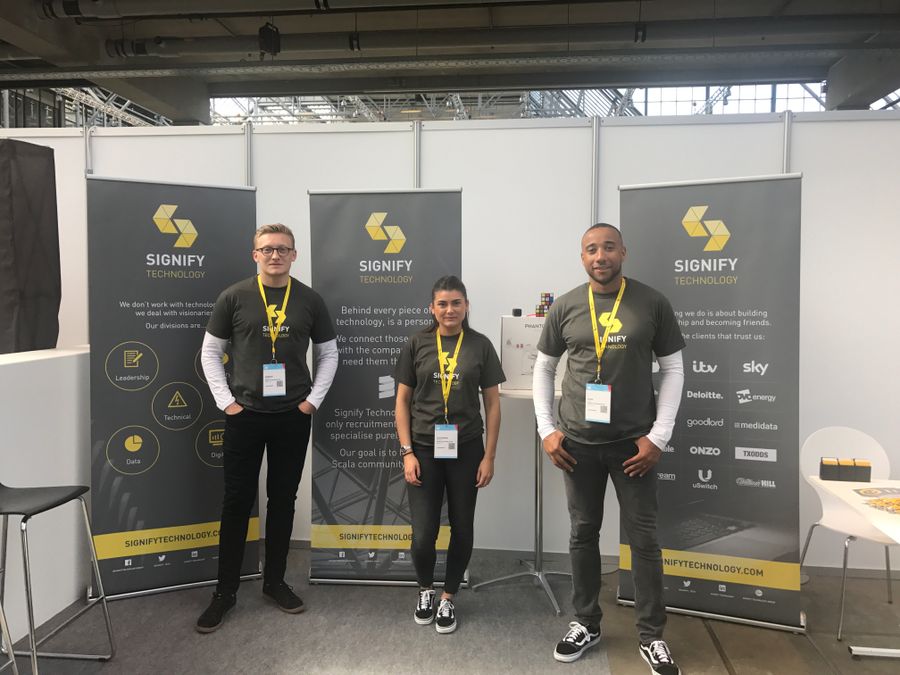 I must admit myself and the team were a little nervous about sponsoring Scala Days as we are aware some people have a negative perception of the recruitment industry, this is a big frustration for all of us too and its our goal to change peoples perception by having peoples best interests at heart, being nice people, hiring staff from a customer service background and genuinely trying to do things differently as well as being true specialists in the Scala market.
We were blown away by the support at Scala days and the positive feedback we received from everyone we met across Europe. It was great to see a lot of our current clients and Scala engineers we have placed in roles recently. We also had the opportunity to meet several key speakers from some of the most prestigious conferences and people passionate about helping the scala community to grow.
I have worked with a lot of open source technologies who have awesome communities but the Scala community is the best I have come across so far. Everyones super friendly and working towards the same goal of growing the community whilst teaching others.
I would like to personally thank everyone at Trifork, Lightbend, 47Deg, Lunatech, Zalando, Fyber, Scalac, Virtus lab, Databiz, Evolution Gaming, ING & Tapad for making us feel so welcome but also investing in the Scala community. We are privileged and proud to have had the chance to give back to such a great community.
We look forward to working with you all and seeing you again soon at other events across Europe.